Classical Conferences and Meetings in 2015

NB: Check www.bolchazy.com for conference presentations.
International Congress on Medieval Studies
50th Congress
May 14–17, 2015
Western Michigan University
Kalamazoo, MI
Representatives: Adam Velez and Laurel Draper
ACL—American Classical League
68th Annual ACL Institute
June 25–28, 2015
University of Connecticut
Storrs, CT
Representatives: Marie and Allan Bolchazy, Laurel Draper, and Donald Sprague
Presentations:
Saturday, June 27—Session 6: 1:00–2:30 pm
"New Spain or New Rome? Hispanic Work in the New World"
Rose Williams, McMurray University, Abilene, Texas—author, Julius Caesar: Master of Surprise, Caesar's Blood: A Greek Tragedy in Roman Life; coauthor, A Caesar Workbook, Caesar: A LEGAMUS Transitional Reader

Sunday, June 28—Session 11: 12:45–2:15 pm
"A Little Lucan Goes a Long Way: The Value of Introducing Lucan's De Bello Civili into the Secondary School Latin Classroom"
Ronnie Ancona, Hunter College and CUNY Graduate Center, New York, New York—BC Latin Reader series editor; author, Writing Passion: A Catullus Reader, Horace: Selected Odes and Satire 1.9: 2nd Edition Revised; coauthor, Horace: A LEGAMUS Transitional Reader
Todd Adams, Hunter College, New York, New York
Lilah Terwilliger, Hunter College, New York, New York
John McAlonan, Hunter College, New York, New York
Rama Madhu, Hunter College and The New School, New York, New York
Sarah Penso, Hunter College and SAR High School, New York, New York
Daniel Robinson, Hunter College, New York, New York

NJCL—National Junior Classical League
July 27–August 1, 2015
Trinity University
San Antonio, TX
Representatives: Allan Bolchazy and Laurel Draper

ICC—Illinois Classical Conference
October 2–4, 2015
Monmouth College
Monmouth, IL
Representative: Laurel Draper

CAAS—Classical Association of the Atlantic States
October 8–10, 2015
Hotel DuPont
Wilmington, DE
Representative: Don Sprague

ACTFL—American Council on the Teaching of Foreign Languages
November 20–22, 2015
San Diego Convention Center
San Diego, CA
Representatives: Marie Bolchazy and Allan Bolchazy and Don Sprague
When Gena Goodman, grad student at University of Kansas, explained why she was purchasing a new copy of her BC Latin Reader for Lucan, we asked if she'd allow us to publish this photo. You may have already seen it in our April 1 tweet.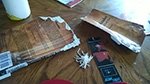 Canis meus id edit!
---
Have you caught the Kia television ad for its 2015 "Optima"? You gotta love this Blake Griffin commercial where he appears as a Roman soldier.
---
Teachable moment—have your students asked about the movie Ex_Machina?

---
Martia Dementia—did you check out the B-C blog linked to the March eLitterae? If not, check out the blog Martia Dementia recap. When you're planning your calendar for the 2015–2016 school year, plan to have your classes participate in Martia Dementia.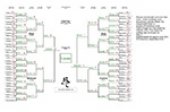 The winning bracket.
---
What's in a name? Alexian Brothers Health System and Adventist Midwest Health have entered a joint operating company called Amita Health. The April 14, 2015 Daily Herald reported that "The name Amita was taken because of its meaning in several languages: friendship in Italian, honesty and truth in Hebrew and spiritual light and boundlessness in Hindi, reflecting the organization's core values of friendship, truth and mutual respect, as well as its faith-based call to healing, the groups said in a joint release." Of course, we classicists want to know why they didn't note the Latin connection as well . . .

ALL the IB Latin in One Place!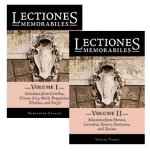 We, and especially authors Marianthe Colakis and Yasuko Taoka, have been sedulously working on a tight deadline as we prepare two new books that provide all the prescribed Latin readings with IB appropriate notes and background materials for the IB curriculum with exams beginning in 2016. If you'd like a set of samples from these books, fill out the request form.

The eyeVocab software leverages human memory for distinctive affective images* presented in isolation to radically improve the speed, depth, and permanence of second language vocabulary acquisition. Images are drawn from classical art, both western and eastern, from photojournalism and historical photography, great book illustration, and other sources.

*Learn how images are chosen.

Far more than a set of electronic flashcards, the multimodal vocabulary program facilitates a significantly deeper learning and retention. Students will readily master the frequent Vergil and Caesar vocabulary for the AP® Latin Exam and thereby devote far more of their study time and energy to reading and discussing De Bello Gallico and the Aeneid.

eyeVocab programs correspond to the following B-C books.

Caesar: Selections from his Commentarii De Bello Gallico
(218 words)

Vergil's Aeneid: Selected Readings from Books 1, 2, 4, and 6
(162 words)



Vergil's Aeneid: Books I–VI


(261 words)

eyeVocab for Latin for the New Millennium Level 1


(423 words)





eyeVocab for Latin for the New Millennium

Level 2 is forthcoming.

Introductory rate for each of the AP® Latin programs is $14.95. The LNM 1 introductory rate is $24.95. For site licenses, contact Miles Becker at sales@eyeVocab.com.




Click on each title to learn more.
Winter 2015 Webinar Schedule
Tuesday April 28, 6–7:00 pm EST
The Lure of the Relic: Collecting the Holy Land
Presenter: Morag M. Kersel, DePaul University
What Equipment Do I Need for B-C Webinars?

To participate in Bolchazy-Carducci Publisher sponsored webinars you will need high-speed internet access, computer speakers/headphones, current web browser, and the link to the webinar virtual meeting space, which is provided in your webinar invitation.
Webinars Make for User-Friendly Professional Development

Participation is free. All webinars provide opportunity for participants to ask questions. Learn lots—attend as many presentations as you can. Bolchazy-Carducci Publishers provides documentation for your participation. You can share this with your supervisors. Many webinar presenters provide handouts, etc.
The Pompeiiana Newsletter created and edited by Bernard Barcio ran from 1974 through 2003. The newsletter offered a place for Latin students to publish comics, stories, games, and articles, and was a beloved resource for Latin teachers. In 2008, Barcio granted Bolchazy-Carducci Publishers the rights for all of the Pompeiiana Newsletter. B-C is proud to serve as curator for this archive and has made the issues available for teachers, students, and friends of the classics. Check out http://pompeiiana.blogspot.com/
The eTextbook trend is progressing and Bolchazy-Carducci Publishers is adding more eTextbook providers to offer a variety of eBook platforms for users. Currently Bolchazy-Carducci textbooks are available through GooglePlay, MBSDirect Digital, and Chegg. Each eBook platform offers a variety of tools to enhance the learning process. eBooks have the same content as our traditional books in print.

For direct links to purchase Bolchazy-Carducci eTextbooks, visit the title's product page. Just above the product description there is a list of the eTextbook providers and a direct link to purchase the eTextbook.



How do I purchase a B-C eBook?


Simple! When you are browsing through www.Bolchazy.com, any time you see GooglePlay or DirectDigital link, click on the link, and you will automatically be directed to a webpage where you can purchase the eBook.





Can I purchase direct from the distributor?




Yes! If you prefer, you can link directly to our eBook providers' websites and search by title, by author, or by Bolchazy-Carducci Publishers to locate the title you would like to purchase. The GooglePlay ebooks store offers a preview of the book, including the table of contents and select pages.





What hardware is required?




You can read eBooks on a Mac, PC, iPhone, iPad, Android, or a variety of eReader

s.

Preview Bolchazy-Carducci Titles

Preview Bolchazy-Carducci titles before you purchase using Google Preview.
---

Downloadable Products
iPodius - Bolchazy-Carducci Publishers online shop for: audio, software, video, and a treasure trove of teacher-created materials in the Agora.
---
BCP Facebook Fan Page
Become a FAN of Bolchazy-Carducci Publishers, visit our Facebook Fan page for the latest news from BCP.
---
BCP Blog
Visit the BCPublishers Blog for BCP news and information.
---
AP® is a trademark registered and/or owned by the College Board, which was not involved in the production of, and does not endorse, this site.
We join CAMWS in congratulating Beth Severy-Hoven of Macalester College as the first recipient of the Bolchazy Pedagogy Book Award (see CAMWS report below). The B-C team thanks all those donors who have made this fitting tribute to our late founder Lou Bolchazy possible.
This issue profiles B-C Finance Director David Fiedelman. The next two issues will feature Laurel Draper and Connor Hart. In the meantime, kudos to Laurel, who was recently promoted to the position of Assistant Editor, and to Connor, who has been named Editorial and Social Media Assistant.
The Tech Tip for this issue offers content a little different from the usual tip. Two issues ago when Lynne wrote about her experience with eyeVocab, she mentioned having created a "Cheat Sheet" for her students. So, we asked her to share that document so that other classes using eyeVocab can use it and those less familiar with the remarkably successful vocabulary learning program can get a sense of how easy it is for students to use. In print, the document makes it all seem more complex than it is. The average student, however, will absorb the steps in seconds. In fact, you'll have to say "Slow down! Let it sink in . . ." If you have students in AP class or LNM 1 whose Latin vocabulary is deficient. Encourage them to purchase the eyeVocab program.
We join you in anticipating the May flowers brought on by April's showers.
Continued best wishes for success with your students!
Donald Sprague
Editor
Mea Culpa! In the last issue's CANE report, I congratulated Jeremiah Mead as CANE's Matthew J. Wiencke Teaching Award winner. That honor actually went to Belchertown High School teacher TJ Howell; Mead was the recipient of the Barlow-Beach Award for Distinguished Service.
Classical Association of the Middle West and South—CAMWS 2015 Conference Report
The Classical Association of the Middle West and South Conference drew a record-breaking crowd of almost 600 classicists to Boulder, CO, March 25–28 at the invitation of the University of Colorado. The university hosted a special luncheon in the UC Stadium Club overlooking Folsom Field. Following lunch, Friday afternoon sessions were held on the university campus. B-C representatives Bridget Dean, PhD, Marie Carducci Bolchazy, EdD, Allan Bolchazy, and Donald Sprague greeted attendees as they entered the exhibit hall. Our six tables were located just inside the hall and opposite the registration table so everyone who registered saw our display immediately. In addition, scheduling coffee breaks in the exhibit room drew attendees to the book and other displays. Attendees expressed pleasure with the meeting and enjoyed the setting including sunny weather and temperatures that rose to the 70s. Those walking to the complimentary breakfast hosted by the Millennium Harvest Hotel in the "tennis bubble" did, however, experience an early morning chill.

As always meetings such as these afford the B-C representatives the invaluable opportunity to chat face-to-face with teachers about texts they're considering for their classes, to catch up with authors, and to learn about classroom and course needs. Interest in Latin for the New Millennium at all levels of instruction continues to grow while the BC Latin Readers are appearing regularly on course syllabi. We again had a drawing for the complete set of the nineteen titles. Over sixty conferees entered the contest.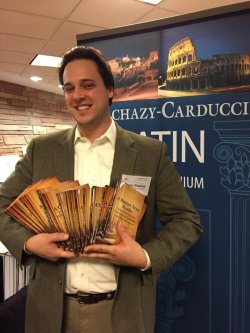 Dr. Casey Shamey of The Ursuline School in New Rochelle, NY graciously poses with his BC Latin Reader winnings!
A highlight of each CAMWS meeting is the banquet with its speeches and special awards. We enjoyed a special welcome from Russell Moore, Provost & Executive Vice President of the University of Colorado, who shared the story of university president George Norlin, a classicist of deep principles, who stood down a KKK-dominated legislature's order to fire all Catholic and Jewish faculty members. President-Elect, Antonios Augoustakis (University of Illinois Urbana-Champaign) delivered the official CAMWS response. Ruth Scodel (University of Michigan) devoted her presidential address to the Aeneid. The highlight of the banquet, as usual, was James May (St. Olaf College) who, in his stentorian oratorical best, declaimed Ovationes for Joy King (B-C has published a Festschrift in her honor), Roger McFarlane, and Amy Summer. A special award recognized Adam Blistein, whose efforts as executive director of the Society for Classical Studies have resulted in collaboration between SCS and CAMWS. Rickie Crown merited a special award for her decades-long advocacy work on middle school Latin and the Latin pedagogy workshop she established with the sponsorship of National Louis University and the Illinois Classical Conference. Jim May also led a wonderful Latin rendition of Rocky Mountain High.

Marie represented B-C at the annual business meeting, which among other items served as an opportunity to present approximately thirty awards. Brian Tibbets from Monmouth-Roseville High School in western Illinois was the recipient of the Kraft Award for Excellence in Secondary School Teaching. Of very special interest to B-C was recognizing the first ever Bolchazy Pedagogy Book Award, founded by CAMWS and funded through individual donations to honor the late founder of Bolchazy-Carducci Publishers, Ladislaus (Lou) J. Bolchazy, PhD. Beth Severy-Hoven of Macalester College, whose intermediate Latin textbook on Petronius's Satyrica (Oklahoma, 2014) earned her the award, could not attend the meeting as she was serving as the Professor-in-Charge at the Intercollegiate Center for Classical Studies in Rome. Nicoletta Villa-Sella, chair of the CAMWS steering committee on awards and scholarships, made the presentation after inviting Marie to join her at the podium.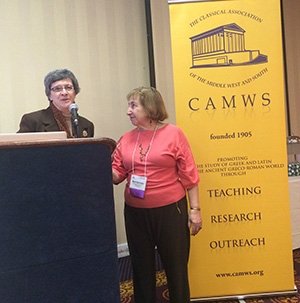 Nicoletta Villa-Sella proclaims the Bolchazy Pedagogy Book Award as Marie Bolchazy proudly listens.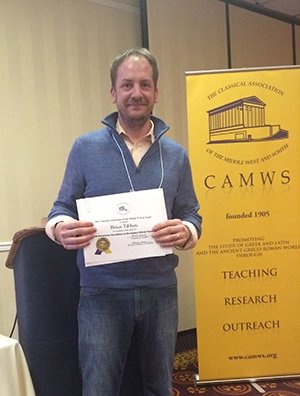 Brian Tibbets proudly displays his Kraft Award for Excellence in Secondary School Teaching proclamation.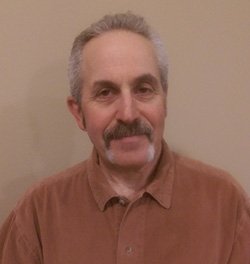 Interview with David Fiedelman,
Over the course of 2015, we will be presenting interviews with each member of the Bolchazy-Carducci Publishers team.

DES: Give us a little overview of your time with B-C. How long have you been working for B-C? What attracted you to this job? What are your principal responsibilities?

DF: I joined the Bolchazy-Carducci team in August, 2006. Like many before and since, I was drawn to the organization by Lou Bolchazy's passionate leadership. My primary responsibilities are in the areas of customer service, financial management, and strategic planning.

DES: What previous work and volunteer experiences have enriched your service at B-C?

DF: My experiences during a 25-year career in newspaper circulation, most of which was spent with Gannett, provided a solid foundation for the pursuit of my current responsibilities. More recently, a few years of substitute teaching experience provided me with a perspective that is useful in consulting with educators.

DES: What are your favorite off-the-job activities?

DF: Family time, travel, swimming, and following Jackrabbit baseball.

[Editor's Note: David's son Blake plays baseball at South Dakota State University—hence the Jackrabbit baseball. And, based on how often David attends Jackrabbit games, he's probably their #1 fan!]

DES: What do you enjoy most about your work at B-C?

DF: Working with customers.

DES: Is there a special anecdote about your time at B-C that you'd like to share?

DF: It is truly gratifying to collaborate with colleagues who are genuinely supportive and focused on serving the needs of our customers. Over the past several years, I cannot think of a time when a colleague responded to an opportunity to contribute with any hint of a "not my job" mentality. The team environment at Bolchazy-Carducci is among the most critical keys to our success.


1) Open the program—you will probably find it in the Applications folder in the finder. It's called eyeVocab. Double click on its icon, which looks like this:


2) Move your mouse to the top of the screen and open the "Window" menu. On a PC the Menu Bar is always visible. On a Mac it will appear when the mouse cursor is at the top of the screen. Click on "Wordlist." This will open up the equivalent of a Table of Contents. Select a Chapter or Word Set.
3) The Chapter/Word Sets contain too many words to try to study all at once, so click the "split" button on the lower left. This will give you a shorter list of words to work with. Then click "close."
Method I - This is a proven method if used correctly, but students have a tendency to race ahead before they are ready. If so, Method II (below) would be the best.

1) Hit "return" twice to get to the English screen for the first word.
2) There are 4 different screens for each word:
- picture only
- picture plus Latin word with correct audio pronunciation
- picture plus English definition
- info screen about the picture
3) The goal for the first few cycles is to make a connection between the image and what it represents in English, use the following process:
- Use the Right Arrow to advance to the Image with English screen.
- Look at the Image carefully and read the English out loud.
- Hit the Up Arrow to read about the image.
- Hit the Up Arrow again to go back to the Image with English screen.
- hit "Command + Right Arrow" to get to the next Image with English screen.
4) When you feel that you've made the connections you need, move ahead.
5) Hit the left arrow to go from the English screen to the Latin screen.
6) The goal in this stage is to type the Latin while listening to a good, slow, pronunciation of the words. See the typing conventions sheet for help. While you are typing, play the sound often. To do this hit the Down Arrow or the Tab Key. While you're listening, mimic what you hear quietly, but with intensity. Thus, muscle memory will help you remember. This is REALLY important. When you've typed the word, press Return once to bring up the English definition. The first few times it's a good idea to say the definition, again quietly but with intention. Press Return again to move to the next image, and again to bring up the Latin for that new image. Type the Latin as you listen. Repeat with the remaining words.
You can go through this process several times to build your confidence.
7) In the next stage, the goal is to be able to type the word on the screen that contains only the picture. If you need to, play the sound prompt by pressing the Tab Key. When you think you have entered the word correctly press Return. If you did type it correctly, the font will be blue. If there is a mistake, the font will be red. If so, correct it. It will turn blue, but you will have another chance to enter it correctly. Play the Latin sound again, and repeat it out loud. If you want to practice typing again press "Shift + Return." This will erase the text field, and you can type again, and vocalize again.
8) When you correctly type out the word on the first try, the word will be removed from the queue. When you have correctly typed out each word of the set, a dialogue box will come up with some stats. Note these on scratch paper. Your speed and accuracy will increase very quickly.
9) Repeat this stage until you make no mistakes. Keep note of your stats.
10) Repeat one more time.
11) Open the "Wordlist" window, from the Menu, or by keying "Command/Control + W." Click the "Split" button to move to the next Split, and repeat the process.
12) When you have done each of the Splits twice with no errors click the "Restore" button and repeat the process with all the words in the Chapter/Word Set.
13) Do this until you can type the entire list with no errors, twice. It will not take long.
14) Again, keep note of your stats. You will be amazed by your progress.
Method II - This is a new addition to the functionality of the program and has received very positive reviews.

1) Select the first Split in a Chapter/Word Set.
2) Select Auto Progression from the Process Menu.
3) First, the program automatically advances through the split, displaying the English and Image without Latin Sound for six seconds. Concentrate on the image, and say the English.
4) Then the program presents the Notes with the Latin sound for six seconds, or proportional to the length of the sound. Note the information on the screen. Imagine the story that this image might be helping to tell.
5) Then the program presents the English and image again for six seconds, with Latin Sound. Repeat the Latin. Think about the definition.
6) This process runs once through the split.
7) Then the program presents the image with Latin text, and plays the sound. Type to the example, vocalizing by syllable (IMPORTANT!!), and playing and repeating the entire Latin sound.
8) Press Enter/Return to advance to the image with the English definition. Say the English out loud.
9) Press Enter/Return again to move to the next image with Latin text, and repeat the typing, vocalizing by syllable.
10) This process runs for two cycles through the split and then presents an image with no text. This is the beginning of a Cycle.
11) In the next stage, the goal is to be able to type the word on the screen that contains only the picture. If you need to, play the sound prompt by pressing the Tab Key. When you think you have entered the word correctly press Return. If you did type it correctly, the font will be blue. If there is a mistake, the font will be red. If so, correct it. It will turn blue, but you will have another chance to enter it correctly. Play the Latin sound again, and repeat it out loud. If you want to practice typing again press "Shift + Return." This will erase the text field, and you can type again, and vocalize again.
12) When you correctly type out the word on the first try, the word will be removed from the queue. When you have correctly typed out each word of the set, a dialogue box will come up with some stats. Note these on scratch paper. Your speed and accuracy will increase very quickly.
13) Repeat this stage until you make no mistakes. Keep note of your stats.
14) Repeat one more time.
15) Open the "Wordlist" window, from the Menu, or by keying "Command/Control + W." Click the "Split" button to move to the next Split, again select Auto Progression from the Process menu, and repeat as above.
16) When you have typed all the individual Splits with no errors twice, click "Restore" and repeat the process (without Auto Progression) with all the words in the Chapter/Word Set.
17) Do this until you can type the entire list with no errors, twice. It will not take long.
18) Again, keep note of your stats. You will be amazed by your progress.
Lynne West
Bellarmine College Prep
San Jose, CA
Editor's Note: Miles Becker, creator and developer of eyeVocab, provided updates to Lynne's "Cheat Sheet." Please feel free to copy this document for your students. Also, feel free to copy the eyeVocab poster Lynne has made for her students.
Resources & Teaching Tips


√
Were you in awe when you visited the Museum of Roman Civilization in EUR in Rome and saw all those plaster casts of the panels on Trajan's Column? Thanks to National Geographic, an interactive site provides a comparable but virtual experience. Pick up a copy of the hard copy as it offers a terrific pullout poster of the column.
Trajan's Column from the North. Photo courtesy of Wikimedia Commons.

√ Are you an armchair traveler? Love all things Rome and Roman? Then, you'll love an article in the recent issue of Smithsonian on the Via Margutta in Rome.

√ In her recent webinar on the Athenian agora and democracy, Professor Laura Gawlinsky invited participants to check out www.agathe.gr as a resource for their classes. Use of the website's materials are, of course, subject to the "fair use" policy.



√ The University of Newcastle led me to a wonderful online learning resource—free courses on Future Learn! Geared for high school graduates exploring subjects to pursue at university, these seem great for teachers desiring to learn more about a less familiar subject or about the latest developments in a familiar subject. High school students looking for a summer learning experience might consider one of the courses outlined below or some other course being offered.

Beginning June 15, this six-week course explores the archaeology of the most heavily fortified frontier in the Roman Empire, its people, and their lives. The promises a comprehensive introduction to Hadrian's Wall and its people and raises fascinating issues concerning colonization, cultural transformation, immigration, integration, and imperialism. To appreciate the range and character of native people, soldiers' families, slaves, merchants, and migrants, the course will examine their homes, dress, diet, rituals, and religious beliefs.


Learn more and watch a trailer for the course.

Read the recent article in Archaeology "How Rome Became Rome."

Does that whet your appetite for more? The University of Southampton offers a six-week course also beginning June 15—"Archaeology of Portus: Exploring the Lost Harbor of Ancient Rome."



Learn how ancient artifacts, written evidence, excavation, and digital technologies are transforming understanding of this harbor. Largely filmed on location at Portus, the course will provide insights into the wide range of digital technologies employed to record, analyze, and present the site.

For an interesting course that's a bit outside the classicist's usual sights, consider the University of Leicester's six-week course beginning June 1 on the modern museum.

How can we understand museums today? Who makes the decisions about what to put in them and whose stories they tell? Who are museums for and why are they working to engage new audiences? How do we respond emotionally to museum objects and spaces? And how can museums play a role in the pursuit of social justice, human rights, or health and wellbeing?


This free online course explores all of these topics through a range of inspirational case studies and thought-provoking ideas. These show how modern museums seek to impact our contemporary world.

√ The April 2, 2015 travel section in the New York Times contained a great article "Herod the Great's Israel" that explores the ruler's architectural legacy.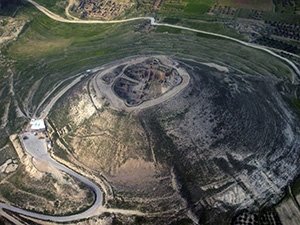 An aerial view of the Herodium. Photo courtesy of Wikimedia Commons.
√ Looking for an opportunity to work on your active Latin? Get yourself to New York City for the Paideia Institute program at Columbia University, May 14–15, 2015.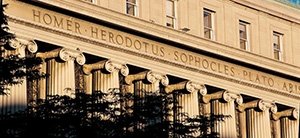 √ Have you enjoyed Lynne West's tech tips published each month in eLitterae? Set your sights on her course this summer "21st Century Technology in the Latin Classroom."
Dates: July 27—July 31, 2015
Location: The Taft School, Watertown CT
Integrating technology in the Latin classroom is a powerful way to increase student achievement and augment engagement. This workshop will address the many ways that current technology can enhance and enliven the Latin classroom. Participants will have the opportunity to explore a variety of technologies that are valuable additions to both the elementary and advanced Latin curriculum. The workshop will address methods and tools for building vocabulary, teaching language skills, and integrating history and culture. The focus will be on using free or inexpensive web-based tools (Prezi, the Google suite, Popplet, social networks, animoto etc.) that work on various computing platforms to create media-rich lessons. Participants will come away understanding both the important role that technology can play in the classroom and how to integrate it effectively.
What is unique about this workshop is that participants will have the opportunity to sit in on a number of sessions of Jill Crooker's workshop, AP Latin: Caesar and Themes to learn some strategies for incorporating authentic literature and AP techniques into any Latin course. In addition to having multiple lesson plans to take back home, participants will come away with a clear understanding of how to construct a technology-rich curriculum which prepares students for the challenges of advanced Latin classes.
Participants should be comfortable with basic computing skills and must bring their own laptop with the following minimum specifications:
For PCs: Windows XP - service pack 3 or newer
For Macs: OSX
Participants should have a good understanding of how to operate the laptop that they will be using. For example, they should be familiar with how to connect to a new wifi network, how to use the mouse, how the files are organized. In addition, basic computing skills such as attaching documents to e-mails, copying, pasting, and word processing are a must. Participants are welcome to bring a tablet/iPad in addition to a laptop.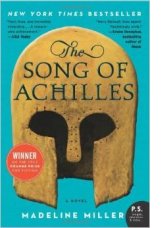 The Song of Achilles
by Madeline Miller
HarperCollins (2012)
Imagine the story of Achilles as told by his companion Patroclus, whose death as told in the Iliad sends Achilles back to the battlefield. When the two first met in The Song of Achilles, they were mere boys, but Achilles was already admired by all. He was handsome, athletic, musically talented, and destined to be the best warrior of his generation. Of course, since he was the son of the cruel sea goddess Thetis, he was only half mortal. Achilles and Patroclus develop an inseparable bond: They train in the arts of war and medicine together, they travel together, and they love each other.
Students, who only know the Achilles of the Iliad, may well be surprised to learn that Thetis sent Achilles away from his home and had him dress in women's clothing so that he could avoid becoming a warrior in the Trojan War. It's hard for me to think of Achilles dressed like a woman. Similarly, at a later point in the narrative, they will learn that Agamemnon did not consummate his relationship with the slave Briseis, whom he confiscated from Achilles. Other topics of interest include siege warfare, the bonds formed between the warriors and their captive women, and the poignant details of Agamemnon's sacrifice of his daughter Iphigenia.
The book is well written and the narrative flows. With her background in Latin and ancient Greek, author Madeline Miller is well equipped to tell the story with authority. She captures the savagery of the Homeric war and the peevishness of Achilles when he refuses to fight even as his fellow Greeks are dying and losing the war. She also details the role of the gods in the lives of the warriors. And the readers are always reminded of the role of women, who had not much say about their lives and were considered to be chattel—unless, of course, the woman was a goddess.
The book is highly readable and will be interesting for classicists, nonclassicists, and students of the classics.
Marie Carducci Bolchazy, EdD
President, Bolchazy-Carducci Publishers
eLitterae Subscribers Special 33% Discount

Prep for your next trip to Rome whether that's real time or from an armchair. Peter Aicher's books are indispensable resources for understanding ancient Rome.


Rome Alive: A Source-Guide to the Ancient City, Volume II
Author: Peter J. Aicher
ISBN: 978-0-86516-507-6
Paperback, 224 pages
Price:

$51.00

$34.00

Guide to the Aqueducts of Ancient Rome
Author: Peter J. Aicher
ISBN: 978-0-86516-282-2
Paperback, 196 pages
Price:

$37.00

$25.00
This offer is valid for up to five copies per title,
prepaid, no returns.
Discount is not available to distributors or
on products distributed by Bolchazy-Carducci Publishers.
This offer expires 05/30/15.
(Please note that there will be no adjustments on previous purchases. Offer is non-transferable and subject to change without notice.)
Enter coupon code

eLit0415

on the payment page.
The special eLitterae offer pricing will be charged at checkout.