Are you ready? Well, ready or not, the holiday season is upon us. As we move through the weekend and into next week, most people start a countdown to Christmas and even the end of the year. Kids will be out of school and scrumptious food graces many a table as family and friends gather 'round. Perhaps your end of year is less traditional which is cool.

Either way, the Board of Ozark Blues Society wishes you a happy and healthy Thanksgiving!

If you missed them last week, below you will once again find some new
articles for both our musician and fan readers.
Also be
sure to take note of the
"Mark Your Calendar" article below that has the
first release info about our
annual
IBC Fundraiser held each year
at
the 21c Hotel in Bentonville.
More information about times and tickets will be available December 1st.

Feel I am missing an event? Just click
the link below to email Sandy.
And always remember, this is YOUR newsletter! Please send
feedback or suggestions our way. You can reach me by email at the address below. We LOVE our readers and want to see
AJ McCausland Band

to visit NWA

Northwest Arkansas is in for a treat as the Wichita based
blues rock
AJ McCausland
Band visits Mojo's Pints and Pies on
Saturday, December 7, 2019. Read on for more information.
"Forget tomorrow, let's enjoy the time we share. There's always tomorrow but it's no good if you're not here. Live life for the moment and hope the consequence is fair."
Blues rock that lives in the moment. The AJ McCausland Band brings influences of folk, influences of jazz
and tinges of reggae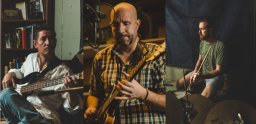 into their original music. While firmly blues rock at the core, the band does not back away from where the music takes them and embraces the jam band mentality of exploration and being fully immersed in the present.
Special Promotion

Love Songs and Social Causes

International Songwriting Competition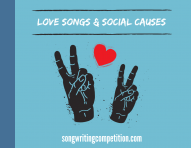 The International Songwriting Competition (ISC) has reopened for two special promotions running Nov 12-26.
If you have great LOVE SONGS or songs related to any sort of SOCIAL CAUSE, these promotions are for you. All special promotion entrants will be eligible to win prizes and additional promotion, as well as be entered into the overall 2019 ISC competition. Enter your songs today at http://bit.ly/2qPRI4I
Kansas City Blues Society

Legendary Rhythm and Blues Cruise

Ticket Raffle

The Kansas City Blues Society (KCBS) is selling cruise raffle tickets to Roger Naber's Legendary Rhythm & Blues Cruise, which sets sail January 19-26, 2020, from Ft. Lauderdale, FL to Costa Maya, Guatemala & Roatan, and Honduras on Holland America's ms Niew Statendam!! This cruise is sold out and there's a waiting list of over 200.
Cruise raffle tickets are $20/ticket and only 500 have been printed. The winning ticket includes a cabin for 2 people with a value of $4300. (The winning ticket does not include transportation to Ft. Lauderdale). You may purchase tickets at:
blueskc.org
or by mail at: Kansas City Blues Society, P.O. Box 32396, Kansas City, MO 64171.
Once again, it's a fantastic lineup that will make any Blues Lover's heart swoon.
The winning ticket will be drawn at the Thanksgiving Day Breakfast Dance on November 28, 2019.
For questions or additional information, please call Betty Berry at (816) 436-7342 or email at bttbrr@gmail.com.
ALL PROCEEDS BENEFIT THE KANSAS CITY BLUES SOCIETY.
Annual IBC Fundraiser

Each year Ozark Blues Society hosts a fundraiser to assist with the cost of sending our Blues Challenge winners to the International Blues Challenge in Memphis. This popular event is going to once again be held at the 21c Museum Hotel in Bentonville. The date has been confirmed for Saturday, January 25, 2020. Our winning band, Brick Fields Blues Therapy will headline the night. Additional information about performers, times and ticket options will be available soon.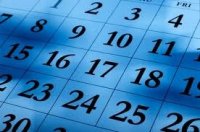 11/22 - 11/30

Please enjoy the following listings comprised of bands, venues, and/or organizations that support Ozark Blues Society. Always check with individual venues for event details and schedule changes.
11.
22
Dawn Cate Band for Happy Hour at George's Majestic Lounge in Fayetteville

Kurt Allen Band at The Meteor Guitar Gallery in Bentonville

Dale and Billy at Bentonville Tap Room in Bentonville

Dominic Bryan Roy at The Nines in Bentonville

Anderson and Roe for VanCliburn Concert Series at Crystal Bridges in Bentonville

Route 358 at Ramo d' Olivo in Bentonville

Will Brand at Fred's Hickory Inn in Bentonville

Ocie Fisher at JJ's Grill and Chill in Bella VIsta
11.23
Ocie Fisher at JJ's Grill and Chill in Springdale

Irie Lions/Koodookoo/Life,Explicit at The Meteor Guitar Gallery in Bentonville

Modern August

at Fred's Hickory Inn in Ben

tonville

Magnolia Road at Ramo d' Olivo in Bentonville
11.24
The Baskins at Terra Studios in Durham

Emily Rowland at Ozark Mountain Bagel in Bentonville
11.25
Jazz Night at Undercroft Bar in Bentonville
11.27
Brick Fields Blues Therapy at Morano's in Fayetteville

Tribute to The Last Waltz at George's Majestic Lounge in Fayetteville
11.28
11.29
11.30
Jon Dooly

at Fred's Hickory Inn in Ben

tonville

Dave Tessier at Ramo d' Olivo in Bentonville
12/5 Night with Steve Azar at The Meteor Guitar Gallery in Bentonville

1/25 Ozark Blues Society IBC Fundraiser at 21c in Bentonville
In this issue: 11/22/2019

Today's show features music performed by Eric Clapton, Muddy Waters & The Rolling Stones



is a little different from when I was growing up. The percentages are roughly the same - 95 percent rubbish,
Eric Clapton

Blues Education Supporters
Thanks to the following for their support of blues education.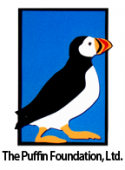 Check Out these regular local radio programs

"The Generic Blues Show" hosted by Paul Kelso airs every Friday night at 9pm on KUAF 91.3FM
Rockin' Hog Radio presents "Sunday Morning Blues" from 8am to 10am every Sunday
LINK
Get Involved with the Ozark Blues Society

Annual membership levels begin at $15 and give you so much in return, including meeting new friends while enjoying the best blues artists in the area.
By being a member of The Ozark Blues Society of Northwest Arkansas, you are helping to support the Arts and to preserve the Original American Art Form known as The Blues.
Membership Benefits Include:

Weekly E-newsletter
Opportunities to win tickets to events
VIP seating at events (when available)
Discounts on OBS merchandise
Social networking – meeting other people who also love the blues
Opportunities to volunteer on OBS committees and at events
Ability to attend board meetings and vote on upcoming organizational issues and elections
Visit our Website to renew or join! Ozarkbluessociety.org