Senior leaders complete TSC 15-2
Nations' capacity to build and sustain peaceful, prosperous societies is often linked to their ability to work cooperatively with their regional neighbors. Receiving an in-depth education in multinational collaboration, 29 senior leaders from 26 countries in the Asia-Pacific region completed the Transnational Security Cooperation course (TSC 15-2) Nov. 20 at the Daniel K. Inouye Asia-Pacific Center for Security Studies. For more details, click here.
DKI APCSS, Chinese academy host climate change event
DKI APCSS, in partnership with the Lanzhou Branch, Chinese Academy of Sciences, conducted a multi-national workshop titled "Improving Science and Security Collaboration: Climate Change and Environmental Security in High Asia" in Beijing, China, Nov. 3-6. This workshop brought together 40 security professionals, policy makers and scientists to explore the need for cross-sectoral collaboration to address the complex issues of climate change and its impacts on water and food security in mainland Asia. Pictured above at left, DKI APCSS professor Dr. Scott Hauger leads a topical discussion during the November gathering. For more details, click here.
Center aids Lao PDR's prep for ASEAN Chairmanship
| | |
| --- | --- |
| | The ASEAN department within the Lao PDR Ministry of Foreign Affairs hosted the "Seminar on Preparations for LAO PDR's ASEAN Chairmanship 2016" Nov. 25, with support from DKI APCSS and the U.S. Embassy. The event was the Center's third dialogue with the Lao Peoples Democratic Republic, all of which were designed to assist its government in assuming the Chairmanship of ASEAN later this year. The chairmanship will provide opportunities for the Lao PDR to lead discussions on key regional security issues confronting ASEAN and to make lasting contributions to regional security affairs. |
Professors take part in Indonesian maritime workshop
| | |
| --- | --- |
| DKI APCSS teamed with Indonesia's Coordinating Ministry for Maritime Affairs to conduct the "Workshop on Strategic Issues in the Indian Ocean," in Bali Dec. 3 to 4. The workshop's intent was to aid Indonesia's efforts to strengthen its maritime infrastructure and security capacity. It also enabled the Center to lay the foundation for future engagements with Indonesian alumni. The Center's contingent included Dr. William Wieninger, professor Kerry Lynn Nankivell and foreign policy advisor Brent Christensen. | |
U.S. PACFLT commander talks regional trends
| | |
| --- | --- |
| U.S. Navy Adm. Scott Swift, commander of U.S. Pacific Fleet, spoke to more than 100 personnel at the Daniel K. Inouye Asia-Pacific Center for Security Studies (APCSS) during a cooperative strategy forum co-hosted by the Chief of Naval Operations Dec. 14. During the forum Swift delivered a keynote speech to attendees that shared his expectations of those operating in the waters of the Indo-Asia-Pacific. For more details, click here. | |
Faculty engage in dialogue with Vietnam educators
DKI APCSS partnered with the Ho Chi Minh Academy of Politics for a three-day dialogue in Hanoi, Vietnam, Nov. 11 to 13. Dr. Alex Vuving and Dr. Lori Forman took part in talks designed to develop the mission, vision and roadmap for the newly established Vietnam Institute for Leadership and Public Policy and Center for Strategic Security Studies. Vietnam's ViLEAP director, two deputy directors, and most faculty members participated. The event aided the agencies in charting their future development as "regionally respected" academic institutions producing middle- and high-ranking leaders adept at strategic thinking and exercising a national-level perspective.
Pair of long-time faculty members depart DKI APCSS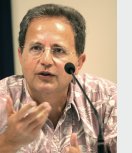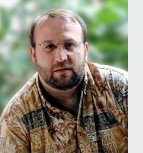 The Daniel K. Inouye Asia-Pacific Center for Security Studies has bid farewell to two professors with more than 13 years of service at the Center. Dr. Rouben Azizian (far left) and Dr. David Fouse, both of whom arrived in 2002, helped enhance the leadership and problem-solving skills of security practitioners across the Asia-Pacific region. Fouse provided the Center with expertise in Northeast Asia while Azizian specialized in regional organizations and Eurasian security, and played a lead role in the Center's security sector development outreach.
Faculty publications and media
ThinkTech Hawaii conducted an interview with DKI APCSS Director Lt. Gen. (Ret) Dan Leaf regarding the Center's 20 years of success in educating, connecting and empowering nearly 10,000 Fellows from across the Asia-Pacific region. General Leaf talked with alumna Alice Li Hagan on the Center's history, philosophy and its executive education and outreach programs in the YouTube presentation "A Hidden Treasure: DKI APCSS - Dan 'Fig' Leaf."

Professor Kerry Lynn Nankivell recently wrote an Op/Ed on "The Strategist, the Lawyer and the South China Sea" for The Diplomat. She compares articles written by two leading experts in South China Sea disputes. Dr. Sam Bateman, a retired commodore of the Royal Australian Navy (RAN) and Commander Jonathan Odom, judge advocate general (JAG), former oceans policy advisor in the Office of the Secretary of Defense, and current military professor at the Daniel K. Inouye Asia-Pacific Center for Security Studies.

Dr. Van Jackson recently wrote an Op/Ed on "Don't let China Policy Follow North Korea's Path" for The Diplomat. In this opinion piece, Jackson discusses the evolution of U.S.-North Korea relations and warns that U.S.-China relations could go down a similar path. He states that maintaining the status quo could limit policy options in the future and, instead, promotes the U.S. being more proactive and thoughtful in regional strategies. Jackson also wrote an Op/Ed on "Breaking the North Korea Arms Control Taboo" for The Diplomat. In the article, he states that "

there's a highly ingrained taboo against arms control when it comes to North Korea, and it's so strong that it risks blinding rational alliance decision-making." He also describes the pros and cons of adding this topic to discussions between North Korea and South Korea or the United States.



"New South China Sea Lighthouses: Legal Futility and Strategic Risk" is a new article written by Cmdr. Jonathan G. Odom and professor Kerry Lynn Nankivell for The Diplomat. The article focuses on International law and how it can be viewed as "either a tool or a weapon, depending on how it's wielded." The authors provide a rebuttal to an argument, previously published by The Diplomat, on the legal significance of China's new lighthouses constructed in the Spratley islands.



Dr. Saira Yamin has contributed to a chapter to a new book entitled: Deconstructing Women, Peace and Security. The book, edited by Sandra Cheldelin and Martha Mutisi, and published by HSRC Press, offers a critical review and analysis of many gender-based efforts implemented since 2000, including empowerment policies, strategies, and an in-depth study of four particular cases.

Dr. Al Oehlers penned the article "Why stopping proliferation of weapons of mass destruction matters," in which he discusses challenges associated with low awareness of the risks posted by WMD proliferation. He cites, for example, the belief that proliferation is an issue only of concern for source and destination nations and not one for developing Asian countries. His article appears on-line at Asia-Pacific Defense FORUM.

Dr. Mohan Malik was interviewed recently on local television program "Asia in Review" on the topic of "The Struggle for Dominance Without Fighting" in the South China Sea. Dr. Malik's area of expertise is China, Geopolitics and Weapons Proliferation. He is a trained Sinologist and has broad research interests in China and Asian Geopolitics and nuclear issues.

Nov. 3: Mr. Andrew Mann, Deputy Chief of Mission, U.S. Embassy, Sri Lanka
Nov. 9: Rep. Jason Chaffetz, U.S. Congressman from Utah
Nov. 12: Ms. Robin Diallo, Director, Office of Public Diplomacy, Bureau of East Asian and Pacific Affairs, U.S. Department of State
Nov. 19: Lt. Gen. Thongchai Sarasuk, Director of Joint Operations, Royal Thai Armed Forces
Nov. 19: Mr. Jesse Victor, Papua New Guinea Desk Officer, Bureau of East Asian and Pacific Affairs, U.S. Department of State
Dec. 4: Amb. Alaina Teplitz, U.S. Ambassador to Nepal
Dec. 7: Lt. Gen. San-Hoon Lee, Commandant of Republic of Korea Marine Corps
Dec. 10: U.S. Marine Corps Lt. Gen. Kenneth McKenzie, Director, Strategic Plans and Policy, U.S. Joint Staff
Dec. 15: Amb. Clifford Hart, U.S. Counsul General, Macau
Dec. 17: U.S. Air Force Gen. Darren McDew, Commander, U.S. Transportation Command
Our latest edition of Currents magazine, published Dec. 11, 2015, is available
here

.
If you have a new email, please update your subscription to ensure you are getting the latest DKI APCSS updates. Mahalo.
If you have any questions, please contact the editor at hallj@apcss.org
| | | |
| --- | --- | --- |
| | | |
| | | |