Follow our craft beer adventures...
- Check out Brewtopia's Redesigned Website!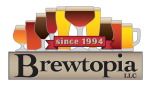 Owen has revamped his Brewtopia craft beer website. Started in 1994, the website is one of the longest-running online beer resources in the world. The new site includes archived links to past articles and a search option to locate specific beer features. Click here or on the image above to view the site.
- Give Atlanta Cask Ale Tasting & Classic City Brew Fest tickets for the holidays!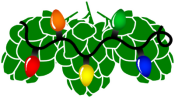 Purchase and print out tickets for two of Georgia's best beer festivals, slip these into holiday cards, and make the beer lovers in your life ecstatic!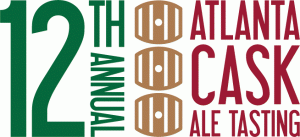 Saturday, January 23, 2016

5 Seasons Sandy Springs & Taco Mac Prado

Each ticket comes with a FREE one-year online subscription to Beer Connoisseur Magazine.

---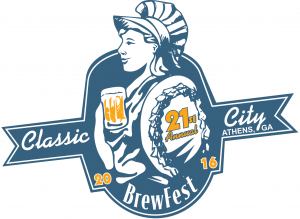 Sunday, April 10, 2016

Graduate Hotel Complex

Athens, GA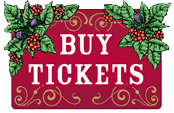 - Southeastern Craft Beer & Holiday Food Pairing Ideas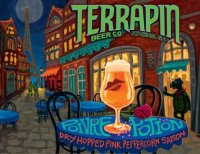 Terrapin Poivre Potion Side Project
Dry-hopped pink peppercorn saison, 9.3% ABV
Pair with: Cranberry scones, holiday tarts
---
SweetWater Whiplash White IPA
American/Belgian IPA, 6.3% ABV
Pair with: Shrimp cocktail, oyster stuffing
---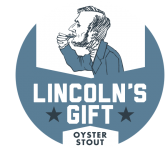 Service Brewing Lincoln's Gift
Sweet Stout with local oysters, 5.5% ABV
Pair with: Seared scallops or sticky toffee pudding
---

Highland Brewing Black Watch Double Chocolate Milk Stout
Strong dark ale with lactose sugar, 8% ABV
Pair with: Chai truffles, raspberry sorbet
---

Reformation Declaration Imperial Stout
Rich, roasty imperial stout, 9.7% ABV
Pair with: Vanilla cheesecake with cherries
---

Burnt Hickory Drivin 'N' Cryin Anniversary Ale
Dry-hopped imperial IPA, 8% ABV
Pair with: Roasted pork loin or duck
---
Wild Heaven Ode to Mercy Special Winter Ale
Imperial brown ale aged on bourbon barrel chips, 8.2% ABV
Pair with: Glazed carrots or sweet potato casserole
---

Southbound Moondance
Belgian-inspired imperial spiced stout, 10.6% ABV
Pair with: Shortbread cookies or baked brie
---

Second Self Mole Porter
Chocolate porter with spices reminiscent of Oaxacan mole sauce, 6.5% ABV
Pair with: Coconut cake or pork loin
---

Coastal Empire / Burnt Hickory March to the Sea
American barleywine collaboration, 11% ABV
Pair with: Camembert cheese or standing rib roast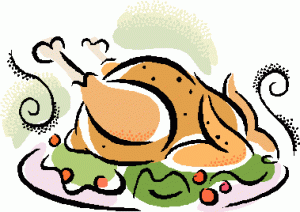 - I'm Dreaming of a Craft Beer Christmas

From the cover of Southern Brew News...
By Owen Ogletree

This holiday season, forget the champagne, mulled wine and eggnog. Craft beer mania has gripped the nation, and the massive range of styles, colors and flavors offered by craft beers means that there's a delicious, perfect beer for every holiday occasion. Pairing wines with winter holiday cuisine often proves a tricky task, but not so with craft beer. With its mellow smoothness, malt sweetness, creamy carbonation and malt character ranging from mild cereal and toast to caramel, toffee, chocolate and espresso, there's a craft beer to pair with any food item - even dessert.



New breweries are springing up across the Southeast, struggling to meet demand for booming, thirsty craft beer markets from Louisiana to North Carolina, and creative southeastern brewers are producing world-class, award-winning products. For Southern Brew News, Owen Ogletree tackled the difficult task of choosing only one sumptuous craft beer from each southeastern state to pair with various winter holiday fare.



Featured breweries: Bayou Teche, Southern Prohibition Brewing, Turtle Anarchy, Good People Brewing, Monday Night Brewing, Cigar City, Westbrook and Wicked Weed.

To read the full article, pick up the current edition of Southern Brew News at your favorite pub or craft beer outlet or see the online version.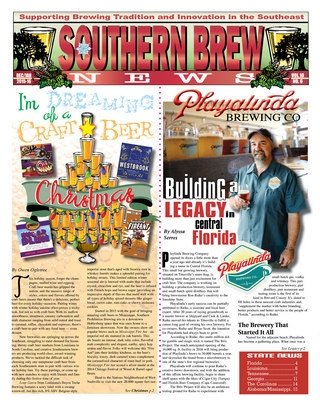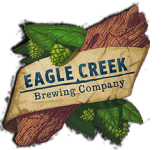 EAGLE CREEK
RIVER STREET PRALINE BROWN ALE

Available in 12oz cans, 50L kegs, and 1/6 bbl kegs.
9.2% ABV / SRM: 4 / IBUs: 31
BREWER'S NOTES:
Our Fall seasonal, this 6.4% ABV Southern treat has strong caramel flavors with a subtle hint of chocolate and a very smooth finish. A large proportion of specialty malts are used in the brewing process to provide a nice nutty undertone. The beer is then aged on Madagascar vanilla. It's perfect for a stroll down the famous River Street in downtown Savannah, GA. No Pecans were harmed in the making of this beer.
- Like Brewtopia Events on Facebook & Follow on Twitter

CLICK HERE and hit the Brewtopia Events "like" button on Facebook to see live photos and news posts as we sip, quaff and sniff craft beer around the world.

Also follow Brewtopia Events on Twitter.
COMING UP...
.
Owen Ogletree, The Beer Wench, Ashton Smith, Ian Meents and Chops & Hops' Andrew & Jessica Wallace head to "The Big Easy" after Christmas to check up on exciting breweries springing up in the New Orleans area.