Challenges, challenges, challenges....have you had YOUR challenge lately? This past week, 5 bands and 5 solo/duos acts took the challenge to try to win the opportunity to represent Ozark Blues Society and Northwest Arkansas in Memphis at the 32nd International Blues Challenge on January 26-30, 2016. Our judges slaved over their their scores and yours truly slaved over a spreadsheet compiling the totals until....we found our winners! Off to Memphis this year as our representatives are...from the solo/duo category: Jimmy Wayne Garrett, and from the band category: Divas on Fire!
Last year there over 250 acts descended on Beale from all over the world all seeking to advance to the IBC finals in Memphis. We urge you to support our local winners. Watch for upcoming announcements of fundraisers to help these acts make the trip. And if you think you want to head to Memphis in support of our local acts, check out the article below for information.


Another challenge we have been tackling as blues society is "keeping the blues alive" for the next generation. Please check out the article below about some of our recent outreach.

As always...if you don't see your favorite band or venue listed, let me know! I harvest information from a variety of local listings and a few venues websites but I would love to add the ones you, the reader, wants to see listed. Y
ou know the deal, e-mail me anytime at smccann7@sbcglobal.net
~Sandy McCann


Congratulations to the winners of the 2015 Ozark Blues Society Blues Challenge!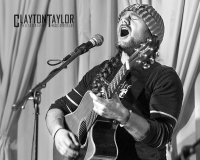 Arkansas born singer/songwriter and blues guitar player with a passion for blues music from the American Art form's beginning, to it's current evolutionary status. Always growing up with music as a staple of life either from the radio, old records and tapes, or church, Garrett was drawn in to the piano at a young age. Tinkering around on a family members keyboard caused a fire to be lit. The black and white of the piano made sense, and it sounded good. It felt good. But, it wasn't until he began playing a century-old folk guitar at 13 that his grandfather bought for him at an auction, that the flame really started to do more than just flicker. A short time later, after discovering the Pentatonic Scale, a musical seed of blues feeling was delivered into another young soul. It has not been an easily acceptable way to go in choosing the guitar over some other career, as family, friends, teachers, and mentors have advised throughout the years. Different jobs have came and went in all the meantime. Same with friends. Still, Garrett believes in remaining true to one's genuine self and living through artistic expressions to make the world a better place.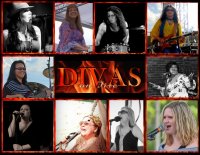 Divas on Fire is a super-group unlike any other ---a unique collaboration of ten of the most successful women blues artists in their respective region who have come together to create a powerhouse sound. The group's live performances give audiences no relief as their show ignites and burns red hot from first to final note. Their collective history includes a Memphis Sun Studios recording artist, several Northwest Arkansas Music Awards winners, several Arkansas competition winners for the International Blues Competition, an Arkansas Blues Hall of Famer. And yet a few others have more recently started their musical journey while quickly collecting awards, accolades, and fan loyalty. The name Divas on Fire is more of a tongue-in-cheek reference to the fact that they have all been called musical divas, but in reality each puts the music and each other first.
Need Tickets or Hotel Information for IBC?
Now that the winners have been selected to represent Ozark Blues Society and Northwest Arkansas at the 32nd International Blues Challenge in Memphis perhaps you want to make plans to go cheer them on at the competition! Special rate rooms are available through the
Tickets can be bought as a pass that includes all the competition events or individually as wristbands on Beale Street and in the participating clubs each night of quarter and semi finals. If available after pass sales, tickets may be bought for Saturday's finals at the Orpheum Theatre. Check out IBC Tickets HERE.
The "challenge" as I mentioned above in the area of Blues Education is to draw on history but also make it fresh and appealing to today's students. Ozark Blues Society has had wonderful opportunities to reach out to kids from Pre-school to 8th grade in Fayetteville and Bentonville. We have worked with local musicians and artists to match our presentation themes and focus to the curriculum. We have found the students to be interested and even excited as we have invited them to participate in our classroom and school assembly programs!
Most recently we met with a class at Hass Hall Academy. Students in Ms Francine Fisher's Fine Arts class learn blues history but also how to compose lyrics. As we discuss blues music as a form of communication and self-expression we have been excited to have one or more of her students step forward to present their song with the backing of our visiting musicians. This last program we had Brick Fields as our artists. They were joined by harp player Ben Sass.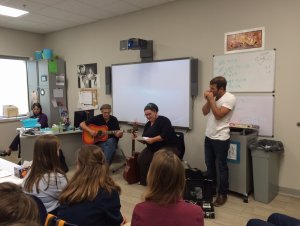 Ozark Blues Society would like to multiply our outreach to local schools and youth organizations. This is another challenge we face. We would love your support! Please consider a donation to support our Blues in the Schools (BITS) programs. Click HERE to donate. Additionally if you know of a school, educator, or other youth program that would benefit from learning about the blues through our programs please contact smccann7@sbcglobal.net
Thank you S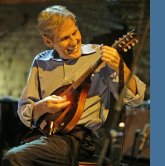 usan Porter for sharing the informa
tion on this upcoming event.

W
here:

Downtown Marvell AR
What:

The Levon Helm Downhome Jubilee
Music from The Band's songbook by the Lockhouse Orchestra. A benefit to restore and convert Levon's boyhood home into a museum. Free a
dmission.
More information can be found at the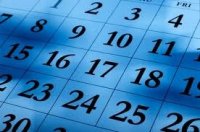 10/16-10/24

10.16
Joe Giles and the Homewreckers/ The Boss Tweeds for Happy Hour at Georges Majestic Lounge in Fayetteville

Ocie Fisher at Smoke and Barrel in Fayetteville

Phonnies Territory Jazz at The Founders Room in Alma

Buddy Shute and Mark Bokun at Low Gap Cafe in Ponca
10.17
Old Ties at Arsagas Expresso Cafe in Fayetteville

The Odds at JJ's in Fayetteville


Dawn Cate and The Rhythm Kings at The Big Chill in Rogers

Jackson Browne at The Walmart AMP in Rogers

Buddy Shute and Mark Bokun at Low Gap Cafe in Ponca
10.20
Jed Clampit at Pesto Cafe in Fayetteville

"R&P" (Richard and Paul) and friends at the Chancellor in Fayetteville

NWA Blues Jam at The Big Chill in Rogers

Keith Nicholson at JJ's Grill and Chill in Bella Vista
10.22
"R&P" (Richard and Paul) and friends at the Chancellor in Fayetteville

Reverend Horton Heat at The Meteor Guitar Gallery in Bentonville
10.23
Big Uns and Left of Center for Happy Hour at Georges Majestic Lounge in Fayetteville

Mike Mayberry and the Slow Hands at The Big Chill in Rogers

Jim Mills at JJ's Grill and Chill in Fort Smith

10.24
Old Ties at Arsagas Expresso Cafe in Fayetteville

The Odds at JJ's in Fayetteville

Mark Your Calendar
10.24 Levon Helm Downhome Jubilee Fundraiser in Marvell AR

10.31 Halloween Bash with The Eric Matthews band at Warrens Rec Room in Alma

11.07 Eli Cook at The Founders Room in Alma

11.21 Vintage FM at The Founders Room in Alma
In this issue: 10/16/2015
October 16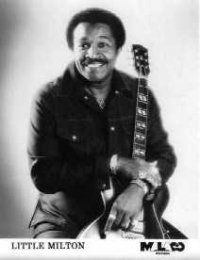 Today's show features music performed by Little Milton and Sugar Pie DeSanto

"I did learn that it was the greatest thing in the world to respect yourself. Respect other people."
Little Milton


Check Out these regular local radio programs

"The Generic Blues Show" hosted by Paul Kelso airs every Friday night at 9pm on KUAF 91.3FM
Rockin' Hog Radio presents "Sunday Morning Blues" from 8am to 10am every Sunday
LINK
Get Involved with the Ozark Blues Society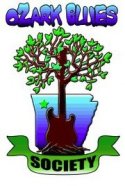 Annual membership levels begin at $15 and give you so much in return, including meeting new friends while enjoying the best blues artists in the area.
By being a member of The Ozark Blues Society of Northwest Arkansas, you are helping to support the Arts and to preserve the Original American Art Form known as The Blues.
Membership Benefits Include:
Weekly E-newsletter
Opportunities to win tickets to events
VIP seating at events (when available)
Discounts on OBS merchandise
Social networking – meeting other people who also love the blues
Opportunities to volunteer on OBS committees and at events
Ability to attend board meetings and vote on upcoming organizational issues and elections
Visit our Website to renew or join! Ozarkbluessociety.org