Will You Be There?

The Road to Memphis Begins This Week!!

Meet me at George's Majestic Lounge THIS Wednesday night for the Northwest Arkansas piece of the International Blues Challenge pie...sounds yummy huh? Well, we have a delectable group of premier regional blues bands and solo/duo artists lined up who
will all descend on George's on Wednesday October 14, 2015. The acts will be judged
by skilled local and regional judges and
the night will end with the announcement
of the top solo /duo act and band selected using the Blues Foundation's scoring
system. These winning acts will go on
to be sponsored by Ozark Blues Society (through your generous donations) to represent Northwest Arkansas at the 2016 International Blues Challenge in
Memphis in late January. The solo/duo competition begins at 6pm and bands kick off at 6:40. Please come out and support your favorite act! You can find the bios and photos for the acts in the article below.
Keep an eye on OzarkBluesSociety.org for the most current information.


Also watch for an upcoming report by
former board president Liz Lottman as
she goes in the trenches (well backstage actually) at the 30th anniversary of the
King Biscuit Blues Festival that is
happening in Helena this weekend!
Of course patio season is wrapping up, still don't forget to check the calendar for great opportunities for live music here in NWA. Don't see your favorite band or venue listed? Let me know! I harvest information from a variety of local listings and a few venues websites but I would love to add the ones you, the reader, wants to see listed. And remember as you look ahead to check the new "Mark Your Calendar" section at the end of the weekly calendar. Keep me posted on events and bands you want to see listed. Y
ou know the deal, e-mail me anytime at smccann7@sbcglobal.net
~Sandy McCann


Blues Challenge Performance Schedule

Please join us for the excitement of the competition to see who will represent Ozark Blues Society at the 32nd International Blues Challenge. To be a part of this premier competition an act must compete and win at the local level and be sponsored by a Blues Society that is an affiliate of the Blues Foundation. It's a big deal!
The Solo/Duo stage will begin at 6pm with acts playing in this order (All sets are 20 minutes):
The band stage will begin at 6:40pm with the acts also playing 20 minute sets in the following order:
7:10 Buddy Shute and the Motavatas
8:440 West Street Blues Band
Meet the Competitors
Check out the bios and photos below of your favorite
bands and solo/duo artists

---
Bio:
James and Jeffrey "Fej" Cumpston have been playing music together on and off since they were teenagers. The current act consists of James on bass and Fej on guitar and vocals. They have always played a mixture of original and cover tunes and Brother James continues this format. Fej has competed in the challeng
e previously with JCBC, a duo act with long-time OBS member Bob Coleman. JCBC represented OBS in Memphis two times.
Bio:
The Dennis Brothers are two brothers (Dalton and Dryden) who started playing music together in high school in Clearwater, Florida. They had an early passion for the blues and performed regularly on the boardwalk in Clearwater, Florida. Dryden plays a signature style of old blues Harmonica and modern licks reminiscent of John Popper. Dalton plays acoustic guitar that often features a Delta steel slide sound accompanied with soulful vocals. After they graduated high school, they began wrestling at the University of Oklahoma. Despite committing a lot of time to school and athletics they find plenty of time to w
rite music and
perform regularly. They currently perform at bars and festivals across the state.
Bio:
Arkansas born singer/songwriter and blues guitar player with a passion for blues music from the American Art form's beginning, to it's current evolutionary status. Always growing up with music as a staple of life either from the radio, old records and tapes, or church, Garrett was drawn in to the piano at a young age. Tinkering around on a family members keyboard caused a fire to be lit. The black and white of the piano made sense, and it sounded good. It felt good. But, it wasn't until he began playing a century-old folk guitar at 13 that his grandfather bought for him at an auction, that the flame really started to do more than just flicker. A short time later, after discovering the Pentatonic Scale, a musical seed of blues feeling was delivered into another young soul. It has not been an easily acceptable way to go in choosing the guitar over some other career, as family, friends, teachers, and mentors have advised throughout the years. Different jobs have came and went in all the meantime. Same with friends. Still, Garrett believes in remaining true to one's genuine self and living through artistic expressions to make the world a better place.
Bio:
Scale House is an acoustic duo, which focuses primarily on traditional Blues and the history and evolution of the Blues from its beginnings to today. The act consists of a mix of historical information presented along with musical examples representing the styles, regions, and/or musicians being discussed; and original material.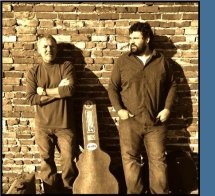 Bio
:
I'm a singer/songwriter recently returned to NWA, having been away 35 years. I write in a variety of genres, with a blues tinge to many things I do. I released a CD, "Big Fat Moon," in 2014, just before moving to Arkansas from Denver. Since moving back, I've gathered friends for a loose-knit group called "Walter Schmidt and Arkansas Chowder" which, depending on who shows up that night, can be an acoustic act or electric, in which case it's "Electric Chowder."
---
Buddy Shute and the Motavatas
Bio:
Original and classic blues. Legendary bluesman Buddy Shute leads a line-up of veteran musicians playing a mix of Buddy's original compositions and some classic blues with an "Ozark Blues" spin. Real blues that will make you happy!
Bio
:
Divas on Fire is a super-group unlike any other -- a unique collaboration of ten of the most successful women blues artists in their respective region who have come together to create a powerhouse sound. The group's live performances give audiences no relief as their show ignites and burns red hot from first to final note. Their collective history includes a Memphis Sun Studios recording artist, several Northwest Arkansas Music Awards winners, several Arkansas competition winners for the International Blues Competition, an Arkansas Blues Hall of Famer. And yet a few others have more recently started their musical journey while quickly collecting awards, accolades, and fan loyalty. The name Divas on Fire is more of a tongue-in-cheek reference to the fact that they have all been called musical divas, but in reality each puts the music and each other first.
Bio
:
Formed in 2013, The Old Fashioned are from Fayetteville, Arkansas and play blues and soul standards.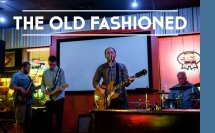 Bio:
Arkansas' music scene has a new voice: The one and only Tara Norwood. This sultry siren is equipped with drop dead stares, cool croons and a swinging band. Backed by guitarist Mike Rickard, drummer Matt Norwood and upright bassist Frankie Cadillac, The Silvershakers are here with their brand of Americana. They're talented, brassy, and bursting with an energy that defies the modern day standard of music. Beyond musical capabilities, The Silvershakers are rebels. Defining their own sound as rhythm and blues artists, The Silvershakers performances are marked by electrifying on-stage antics, ostentatious hip shaking, singing while dancing and gyrating madly. Nowadays, plenty of bands out there are adapting the sounds of classic 1950's rhythm and blues with modern pop, rock or jazz, but not many of them have as big a voice as singer Tara Norwood. With a rich, booming vocal style that recalls the talents of Big Mama Thornton, Ruth Brown and Mahalia Jackson, Tara channels that early rhythm n' blues sound.
Bio:
Ama

nda Rey and West Street Blues Band are back to take another run at the IBC, following their performances at last year's event. Along with Amanda and long-time bassist Bruce Bennett, there are a few new faces to the WSBB line-up for this contest - Nate Hancock (guitar), Mike Hanna (drums) and Daryl Brooks (vocals, percussion) to bring a new twist to WSBB 2.0...
Thank you S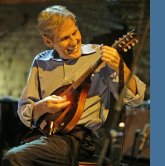 usan Porter for sharing the informa
tion on this upcoming event.

W
here:

Downtown Marvell AR
What:

The Levon Helm Downhome Jubilee
Music from The Band's songbook by the Lockhouse Orchestra. A benefit to restore and convert Levon's boyhood home into a museum. Free a
dmission.
More information can be found at the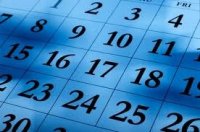 10/09-10/17

10.09
Leah and the Mojo Doctors and Bill Dollar and Loose Change for Happy Hour at Georges Majestic Lounge in Fayetteville

Crescent City Combo at Smoke and Barrel in Fayetteville

Brick Fields at the Tontitown Winery in Tontitown

Doc Tucker and the Tin Foil Coalition at The Big Chill in Rogers

Nate and the Declaration at Rowdy Beaver in Eureka Springs

Ruthie Foster at The Founders Room in Alma

30th annual King Biscuit Blues Festival in Helena
10.10
Old Ties at Arsagas Expresso Cafe in Fayetteville

Jesse Dean at MJ Pizzaria in Springdale

Take Cover at The Big Chill in Rogers

Nate and the Declaration at Rowdy Beaver in Eureka Springs

30th annual King Biscuit Blues Festival in Helena
10.13
Jed Clampit at Pesto Cafe in Fayetteville

"R&P" (Richard and Paul) and friends at the Chancellor in Fayetteville

NWA Blues Jam at The Big Chill in Rogers
10.14
Ozark Blues Society Blues Challenge at Georges Majestic Lounge in Fayetteville

Blues Therapy with Brick Fields and Friends at Bear's Place in Fayetteville

Take Cover duo at The Big Chill in Rogers

10.15
"R&P" (Richard and Paul) and friends at the Chancellor in Fayetteville
10.16
Joe Giles and the Homewreckers/ The Boss Tweeds for Happy Hour at Georges Majestic Lounge in Fayetteville

Ocie Fisher at Smoke and Barrel in Fayetteville

Phonnies Territory Jazz at The Founders Room in Alma
10.17
Old Ties at Arsagas Expresso Cafe in Fayetteville

The Odds at JJ's in Fayetteville


Dawn Cate and The Rhythm Kings at The Big Chill in Rogers

Jackson Browne at The Walmart AMP in Rogers

Mark Your Calendar
10.24 Levon Helm Downhome Jubilee Fundraiser in Marvell AR

10.31 Halloween Bash with The Eric Matthews band at Warrens Rec Room in Alma

11.07 Eli Cook at The Founders Room in Alma
In this issue: 10/09/2015
October 09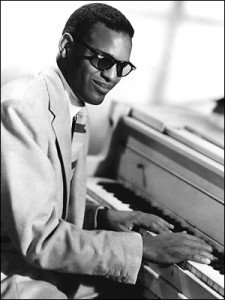 Today's show features music performed by

"If you can't dig the blues you got a hole in your soul"
Albert King


Check Out these regular local radio programs

"The Generic Blues Show" hosted by Paul Kelso airs every Friday night at 9pm on KUAF 91.3FM
Rockin' Hog Radio presents "Sunday Morning Blues" from 8am to 10am every Sunday
LINK
Get Involved with the Ozark Blues Society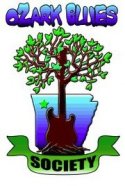 Annual membership levels begin at $15 and give you so much in return, including meeting new friends while enjoying the best blues artists in the area.
By being a member of The Ozark Blues Society of Northwest Arkansas, you are helping to support the Arts and to preserve the Original American Art Form known as The Blues.
Membership Benefits Include:
Weekly E-newsletter
Opportunities to win tickets to events
VIP seating at events (when available)
Discounts on OBS merchandise
Social networking – meeting other people who also love the blues
Opportunities to volunteer on OBS committees and at events
Ability to attend board meetings and vote on upcoming organizational issues and elections
Visit our Website to renew or join! Ozarkbluessociety.org