Love it or hate it next week Bike, Blues, and BBQ is back in NWA. If you are a fan of live music, especially blues, it's hard to go wrong if you head out for some entertainment. Try just about any venue you like in Northwest Arkansas and you will hear some amazing music from our local and regional favorites as well as some bands who come in from a bit further away. So roll out your bike or come in your cage...just plan to dive in to the throngs and have fun! Remember as you look ahead I have added a new feature to the weekly calendar listing. At the bottom you will find a "Mark Your Calendar" section. In this area you will find listings for upcoming events and artists who come in from outside the local area. Local bands will continue to be listed in just the weekly format unless they are part of a larger event.
Keep me posted on events and bands you want to see listed. Y
ou know the deal, e-mail me anytime at smccann7@sbcglobal.net
~Sandy McCann


for submission to the 2016
International Blues Challenge
As an affiliate of the The Blues Foundation Ozark Blues Society is accepting submissions of high quality blues recordings from "up and coming" artists that might not otherwise reach the International Blues market. Entries will be judged locally by a team experienced in the rules and expectations of the Blues Foundation's annual contest. Only one CD my be entered. Please see full rules below.






Best Self-Produced Official Rules:

* Entries for the Best Self-Produced CD are permitted by affiliated blues societies only.


* Each affiliate is permitted one entry.


* The CD entered does not have to be performed by the band entered in the 2016 International Blues Challenge.


* Compilations are not eligible.


* The eligibility period is the same as for the Blues Music Awards-the CD must have been released during November 1, 2014 - October 31, 2015 time frame.


* If an affiliate does not conduct a competition to determine who it will sponsor but instead appoints a CD, that CD may not include a board member or officer.


*A performer who has previously been nominated for a Blues Music Award (formerly the W.C. Handy Blues Award) shall not be eligible for this competition. A CD issued in the name of an otherwise eligible performer which also includes the contributions of a Blues Music Award nominee may be ineligible, depending on the extent of the contribution.

*A CD on a record label that has been previously nominated for a Blues Music Award (formerly the W.C. Handy Blues Award) shall not be eligible for this competition.


* Recordings with established or "known" producers within the industry are eligible as long as the recording is on the artist's independent label and NOT on an established blues label.


* Singer, band, society or local producer may produce the actual CD as long as the performer is a singer, band or other individual entity.


* Judging will be in three stages. There will be two rounds of judging by radio/print people leading to the final judging.


Ozark Blues Society of NW Arkansas is responsible for ensuring that their submission complies with these rules. If you have any doubts or questions, contact the Foundation office.


Judges will evaluate the following points. The following criteria are in order of importance.
(1) Blues Content (is this a Blues Music recording)
(2) Musical Performance (Musicianship)
(2) Audio Quality of the Presentation (Production Values, Levels)
(3) Cover Art and Design (Professional Packaging, Ready for the rack at your favorite music outlet?)
(4) Credits and Liner Information. (Informative, Professional)

The finalists will be announced prior to IBC weekend. Music professionals will judge the finalists and the winner will be announced at the IBC finals. Finalists are NOT required to attend IBC





Those interested must submit five (5) copies of their CD to Ozark Blues Society by October 7, 2015. Please contact bbaird07@sbcglobal.net for submission information.
Ozark Blues Society of Northwest Arkansas is hosting their annual
What:
Blues Challenge, a competition sponsored by the Ozark Blues Society of Northwest Arkansas in affiliation with the International Blues Challenge presented each year by the Blues Foundation
When:
Wednesday, October 14, 2015; 6:00 pm -11:30 pm
Where:
Fayetteville, Arkansas at George's Majestic Lounge, 519 W. Dickson Street
DEADLINE FOR ENTRIES:

EXTENDED to September 30, 2015
On October 14, 2016, the Ozark Blues Society of Northwest Arkansas will host its Annual Blues Challenge at George's Majestic Lounge on Dickson Street in Fayetteville, Arkansas. The society is seeking submissions from Blues bands and solo/duo artists to compete in this event.
The acts entered in the challenge will each perform a 20-minute set in a randomly chosen order, which will be announced just prior to the start of the competition. There will be two winners announced on the night of the competition -- one band and one solo/duo act. Winners will then be eligible to compete at the four-day 32nd International Blues Challenge on Beale Street in Memphis on January 26 through January 30, 2016.
The Ozark Blues Society of Northwest Arkansas will sponsor and reserve the following IBC lodging accommodations for our Blues Challenge winners (no cash value):
Solo/Duo Act: 1 Hotel room (4 nights) located near the Beale Street Entertainment District




Band Act: 2 Hotel rooms (4 nights) located near the Beale Street Entertainment District
The October 14th competition will be judged by professionals in the blues music business, such as professional musicians, music media writers, music promoters, blues radio show hosts, and/or officers from other blues societies surrounding Northwest Arkansas.
Important Criteria:
Registration for the Blues Challenge is open to all members of The Ozark Blues Society of Northwest Arkansas. At least one member of each act entering the challenge needs to be a current member of the society. Not a member? Register from this website's home page before submitting your blues challenge application.
Application fees to enter the Blues Challenge are $25 for a solo/duo act and $50 for a band. Blues Challenge Submissions must be received by Wednesday, September 16, 2015.
Questions

about the blues challenge can also be sent by email to:
lrs100676@gmail.com
.
More information

about the Ozark Blues Society of Northwest Arkansas' Blues Challenge can be found at
http://www.ozarkbluessociety.org/Blues_Challenge.html
. Information about the Blues Foundation and the 2015 International Blues Challenge information can be found at the Blues Foundation's website
http://www.blues.org
.
Contact:
Leah R. Spears-Blackmon, Event Coordinator / Ozark Blues Society of Northwest Arkansas
Lrs100676@gmail.com
479.871.5212
Monday Night!

Coco Montoya in Bentonville!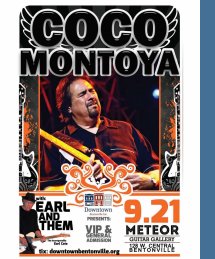 The excitement is rising in Downtown Bentonville. You are invited to join the fun on Monday, September 21 when Coco Montoya plays at one of the regions newest venues, Meteor Guitar Gallery. Doors open at 6 with music starting around 7:30pm.
The new Downtown Bentonville website makes buying tickets a breeze. Check it out here: downtown-bentonville tickets There are VIP and General Admission tickets available at the site.
This is a don't miss show because it will be the first time Earl Cate has been on stage with Coco in over 3 years. Earl is very excited. He and Ernie performed on Coco's last album, so it should be a rare, emotional, guitar-drenched night of awesomeness!

Reverend Jimmie Bratcher
brings his gospel blues to
Bikes, Blues, and BBQ

When you get back from enjoying some great Gospel Blues at the Eureka Springs ALL Blues Weekend at Pine Mountain Theater on Friday and Saturday yo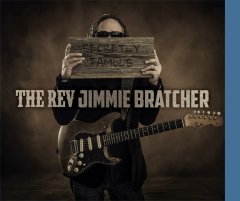 u can finish off your Bikes, Blues, and BBQ weekend by catching Rev. Jimmie
Bratcher when he returns to Fayetteville and shares his music and faith at

Christian Life Cathedral (CLC)

on Sunday,

September 27, 2015.
The Rev. Jimmie Bratcher will be returning to CLC during Bikes, Blues & BBQ weekend to share his red hot gospel blues and his faith, speaking in all three morning services.( 8:30, 9:30 & 11:15AM,) For more information on The Rev visit www.jimmiebratcher.com The address for Christian Life Cathedral is 1285 Millsap Road, Fayetteville, AR 72703
Eureka Springs Blues Event

September 25-26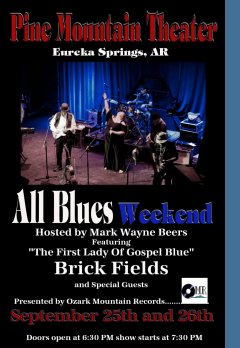 When you are out on Bikes Blues and BBQ weekend getting your blues on, don't miss the ALL Blues Weekend event at the Pine Mountain Theater in Eureka Springs!
Thank you S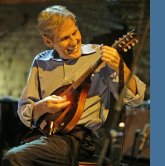 usan Porter for sharing the informa
tion on this upcoming event.

W
here:

Downtown Marvell AR
What:

The Levon Helm Downhome Jubilee
Music from The Band's songbook by the Lockhouse Orchestra. A benefit to restore and convert Levon's boyhood home into a museum. Free a
dmission.
More information can be found at the
By Buddy Shute

Sixty years ago fewer than a hundred people in the world knew anything of substance about the life of bluesman Robert Johnson. He died penniless and virtually unknown outside the Mississippi Delta. Concerning his life there are very few confirmed hard facts.
Robert Leroy Johnson was born in Hazelhurst, MS in 1911, or thereabouts. No birth certificate is known to exist. To further confuse matters, it isn't certain what name would have been given to Robert Johnson if such a document did exist. His legal father, Charles Dodds, moved to Memphis, in 1909 to avoid a lynching. His mother, Julia Dodds stayed behind and had an affair with a farmhand, Noah Johnson. Later she moved to Memphis with her 11 children. Charles Dodds changed his name to C.D. Spencer and young Robert was known as Robert Spencer while attending school. He changed his name to Robert Johnson when in his teens. His mother moved to Robinsonville, MS and married a field hand named Willie Willis. Robert went to live with them in 1918. At the age of 18 Johnson married Virginia Travis who was still in her early teens. In April,1930, one year after their marriage, Virginia died giving birth. The child died as well.
Robert Johnson's first instruments were the diddly bow and the Jews harp. The diddly bow is basically a wire strung between two nails on a wood wall. He was also quite accomplished at playing the harmonica. Robert Johnson would go to the juke joints where his mentor Son House was playing and ask to play guitar on the bands breaks. Son House said his guitar playing was so bad they would ask him to stop. Johnson disappeared for a couple of years. When he returned he asked to play on their break and Son House said, "…and that boy started off playing... and when he got through all our mouths were standing open. All! He was gone!" The legend says he made a pact with the devil at the crossroads.
Robert Johnson had two recording sessions with Don Law. One in San Antonio in 1936 and one in Houston in 1937. This was before recording tape. Songs were recorded onto an "acetate" which was a big chunky piece of lacquer-coated flat metal. Only 42 of his recordings have been found.
Robert Johnson died August 16, 1938 at the age of 27. The tale most often told says a jealous husband mixed strychnine into his whiskey, some say the devil came to collect. There are three graves with his name on the marker. Nobody really knows where he lies.
In 1961 Columbia released a collection his Robert Johnson's recordings. The British picked it up right away. Eric Clapton /Cream recorded "Crossroads" originally know as "Cross Road Blues" and the Rolling Stones did "Love In Vain" originally "Love In Vain Blues". There was a problem as to who was entitled to the royalties.
There was a truck driver, Claud Johnson who made deliveries to The Jim Kitchens family for 30 years so they knew each other. One day Claud walked into Jim Kitchens law office and said, "Jim, do you know
who Robert Johnson was?"
Jim: "Sure I do"
Claud: "How do you know that?"
Jim: "I listen to public radio"
Claud: "That was my daddy"
Jim: "What?"
Claud: "That was my daddy"
Jim: "Who else knows this?"
Claud: "Well, there's my momma."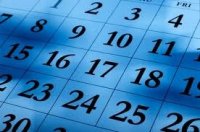 09/18-09/26

9.18
The Bel Airs and The Odds for Happy Hour at Georges Majestic Lounge in Fayetteville

Alex Lewis Jazz at Greenhouse Grille in Fayetteville

Leah Spears Trio at Foghorns in Fayetteville

Dawn Cate and the BPK Rhythm Kings at Jose's Southwest in Springdale

Shari Bales Band at The Big Chill in Rogers

Coco Montoya at Warren's Rec Room in Alma

9.19
Leon Russell at at Georges Majestic Lounge in Fayetteville

Keith Nicholson at Kingfish in Fayetteville

Old Ties at Arsagas at the Depot in Fayetteville

Shari Bales Band at The Big Chill in Rogers

Jeff Horton Band at The Pig Pen in Rogers

R. J. Mischo at The Walmart World Room in the Walmart Museum in Rogers

Blew Reed and the Flatheads at The New Delhi Cafe in Eureka Springs

Eric Matthews Band at Landry's New Orleans Cafe in Fort Smith
9.20
Isayah Warford at Common Ground in Fayetteville

Claudia Burson Trio at Copelands Famous New Orleans Restaurant in Rogers

9.21
Coco Montoya at Meteor Guitar Gallery in Bentonville
9.22
Jed Clampit at Pesto Cafe in Fayetteville

"R&P" (Richard and Paul) and friends at the Chancellor in Fayetteville

Joe Giles and the Homewreckers at Jose's Southwest Grill in Springdale

NWA Blues Jam at The Big Chill in Rogers

Keith Nicholson at JJ's Grill and Chill in Bella Vista
9.23
Blues Therapy with Brick Fields and Friends at Bear's Place in Fayetteville

Take Cover Duo at The Big Chill in Rogers


Jimmy Wayne Garrett at Cathouse Lounge in Eureka Springs

Bikes Blues and BBQ begins
9.24

"R&P" (Richard and Paul) and friends at the Chancellor in Fayetteville

Gary Hutchinson/Samantha Fish/Mountain Sprout and MORE for BBBBQ at Georges Majestic in Fayetteville

Brick Fields and the Chosen Ones at the Pig Pen in Rogers

Cover Blind at The Big Chill in Rogers

Jeff Horton at Pedalers Pub in Bentonville
9.25
Josh Hoyer/Gary Hutchinson/Andy Frasco/Steve Pryor and more for BBBBQ at Georges Majestic Lounge in Fayetteville

Isayah's Allstars at Kingfish in Fayetteville

Richard Burnett at Foghorns in Springdale

Kid Rock at the AMP in Rogers


Mike Mayberry and the Slow Hands at The Big Chill in Rogers

Jeff Horton at the mini Amp at Pine Village in Eureka Springs


Earl and Them at Chelsea's Cafe in Eureka Springs

Jimmy Wayne Garrett at The Cathouse Lounge in Eureka Springs
9.26
Steve Pryor/Gary Hutchinson/Josh Hoyer and more at Georges Majestic Lounge in Fayetteville

Keith Nicholson at Kingfish in Fayetteville

Mike Mayberry at The Big Chill in Rogers

Jeff Horton Band at The Pig Pen in Rogers

Shari Bales Band at the Rowdy Beaver in Eureka Springs

Mark Your Calendar
10.27 Rev Jimmie Bratcher at Christian Life Cathedral in Fayetteville

10.9 Ruthie Foster at The Founders Room in Alma

10.14 Ozark Blues Society Blues Challenge at Georges in Fayetteville

10.24 Levon Helm Downhome Jubilee Fundraiser in Marvell AR
In this issue: 09/18/2015
September 18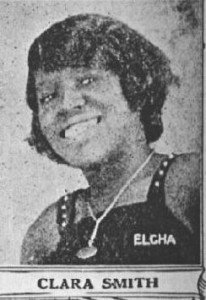 Today's show features music performed
by Clara Smith and Albert Ammons

" The Blues are the true facts of life expressed in words and song, inspiration, feeling, and understanding."
Willie Dixon


Check Out these regular local radio programs

"The Generic Blues Show" hosted by Paul Kelso airs every Friday night at 9pm on KUAF 91.3FM
Rockin' Hog Radio presents "Sunday Morning Blues" from 8am to 10am every Sunday
LINK
Get Involved with the Ozark Blues Society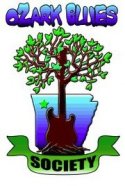 Annual membership levels begin at $15 and give you so much in return, including meeting new friends while enjoying the best blues artists in the area.
By being a member of The Ozark Blues Society of Northwest Arkansas, you are helping to support the Arts and to preserve the Original American Art Form known as The Blues.
Membership Benefits Include:
Weekly E-newsletter
Opportunities to win tickets to events
VIP seating at events (when available)
Discounts on OBS merchandise
Social networking – meeting other people who also love the blues
Opportunities to volunteer on OBS committees and at events
Ability to attend board meetings and vote on upcoming organizational issues and elections
Visit our Website to renew or join! Ozarkbluessociety.org