It felt glorious to celebrate Valentine's Day with my two-hour Restorative Yoga journey, polishing our Chakra gem necklaces. It was especially lovely to see friends, relatives, and couples attending together. Love, indeed! Chinese New Year's then saw a light gathering of our friends, our New York "family" over the years, for a festive meal. And I now celebrate Lent, a 40-day season of Christian meditation. Where these three meet is: Love.
I was recently inspired by my friend Florence and her recommendation of Thich Nhat Hanh's book

Making Space

to create a meditation room. Here I sit daily, 10 minutes or more, with my breath and the present moment, using a simple mindfulness two-breath poem I first learned in Zenyasa class. And what I find here is: Love.
I have been here every time I access prayer or meditation, from any direction.
And there in that lighted room is the presence of all those I've ever loved, and of all who pray or meditate in all time and space. It is my timeless tryst with Love.
The bliss of meditation is we may sit there breathing in love for 2 minutes, 5 minutes, or an hour. And then it is when we rise that we receive our challenge and calling. Not sitting in but walking in love. Taking our meditation seat on the road. There is the high life adventure.


*Making Space: Creating a Home Meditation Practice, by Thich Nhat Hanh

*
Time Warriors
:
How To Defeat Procrastination, People-Pleasing, Self-Doubt, Over-Commitment, Broken Pro
mises and Chaos

, by Steve Chandler
*

Kabbalah For In
ner Peace: Imagery and Insights to Guide You through yo
ur Day

, by Gerald Epstein, MD
*
The Yoga of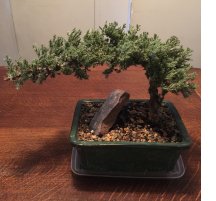 J
esus: Understanding the Hidden Teachings of the Gospels

, by
P
aramahansa Yogananda
*

Nonviolent Communication: A Language of Life

, by Marshall B. Rosenberg, PhD
*

Conscious Loving: The Journey to Co-Commitment

, by Gay Hendricks, Ph.D. and Kathlyn Hendricks, Ph.D.
March + May: 2 Thursday Series
March 5- April 2: 5-week Thursday series, "Play, Create, Perform" lets you practice your AcroYoga group improv skills to culminate in a performance to which you may invite your friends on April 2nd. With co-teacher Ryan Joseph Stepka, of AcroShirt, and Acro Revolution teacher. At Om Factory Flight School*
May 7-28: 4-week Thursday Series "OmTown Girls: Acro & Therapeutics" Enjoy vigorous acrobatic basing and flying with Eleanor Bramwell and me, followed by luscious thai'ing and flying therapeutics, to end the evening salty, sweet, and satisfied! At Om Factory Flight School*
*Both series are 7:15-8:45pm at Om Factory Flight School in Union Square. Listed under regular Classes in MBO online. Class packs and Memberships are honored. Pre-pay for series to save.

April at Yoga Vida: 2 Events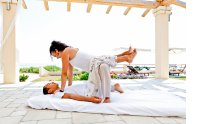 April 11, Saturday evening, I am proud to present with Trinity Schmidt and The Dancing Path a delicious concoction of Partner Restorative and Thai Yoga at Yoga Vida's gorgeous NoHo studio! Plan on 6:30-9:30pm with us and watch for more details to come!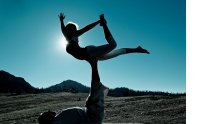 April 19, Sunday afternoon, I am delighted to share a two-hour AcroYoga workshop & playshop 2-4pm at Yoga Vida NoHo! This is the fourth AcroYoga workshop at Yoga Vida begun in 2014 by Matt Giordano; my second! Mark the date, watch for updates/postings, and plan to bring your friends to the party!
Privacy; Forward; Subscribe
I value your privacy and never share email lists. Feel free to Forward; or if you received ENews this via a Forward, to Subscribe.
May Spring March in on us soon to enliven and delight our senses!


Love, adventure, health to you!
Restorative: Liquid Mind VIII: Sleep Liquid Mind

Vinyasa:

Sattva: The Essence of Being

Manish Vyas
Supernatural

Carlos Santana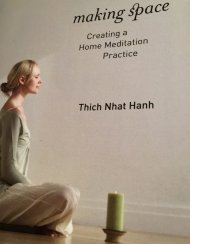 Breathing in, I calm my body;

Breathing out, I smile;

Breathing in this present moment;

Breathing out: wonderful moment.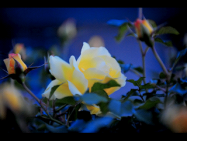 March 10th, I partake in an intimate group gathering of women exploring the sensuous goddess nature; it is by invitation only. Contact me with questions or interest.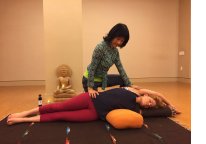 My Mother's Day Restorative will be up very soon! Saturday May 9 in the afternoon at Pure Yoga Eastside, time TBA.
We will likely offer once again a pair discount, so alert your friends and loved ones. Motherhood is not a requirement to attend! Men welcome!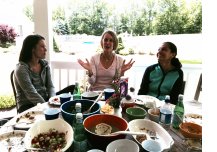 June 5-7 is my next Women's Weekend Yoga Retreat in beautiful Bethel, NY, at Ora Ramat's Wagging Tail Yoga Studio and Farm. See my web pages for past retreat photo albums.
June 27-July 1, I will assist the 5-day New York City AcroYoga Lunar Immersion led by Chris Loebsack and Justin Caruso, emphasizing Thai massage and therapeutic flying, the Healing Arts branch of AcroYoga.
September 26-30, I will co-teach the 5-day New York City AcroYoga Elemental Immersion with Katie Capano. Beautifully blend the lunar and solar (therapeutics and acrobatics) in this dynamic and luxurious merging of the traditions of Yoga, Acrobatics, and Healing Arts! Immersions fulfill two of the requirements for the AcroYoga Teacher Training track.
Photo thanks this issue to: Kadri Kurgun, Mario Covic, Tyler Blank, Eleanor Bramwell, Megan Kelley, Ora Ramat, Raul Aranas; Janel DuRoss for logo.
For my updated schedule of classes, workshops, events any time, please visit my web page: www.maryaranas.com