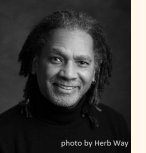 October






"

In the Autumn I gathered my sorrows and buried them in my garden. And when April returned and Spring came to wed the earth, there grew in my garden beautiful flowers, unlike all of the other flowers. And my neighbors came to behold them, and the said to me, "When Autumn comes again at seeding time, will you not give us the seeds of those flowers that we may have them in our gardens?" –Kahil Gibran




I have intentionally been letting my mind drift away from the topic of politics and the problems of the world as the season of Autumn approaches. Those issues will still be there when I let my mind return to those topics. Truth be told, I do not let it take up as much of my existence as I may let on. It appears that my need to stay informed is conflicting with my need to stay sane. Well, at least relatively so. This is too beautiful a time of year to miss it by not being in the moment. My favorite color is October. I once read a poet compare the colors of the leaves in autumn to the colors of the flowers in the spring; a bouquet of a different kind. The poet was much more eloquent in his description but you get the point I'm sure. The season of autumn teaches us the beauty of letting go. The leaves do not complain when they fall for they know they have done their job, and done it well and will return again in the Spring.





Autumn reminds us that life is continuous and that the opposite of Death is not Life but Birth. The opposite of death is birth (although death may be a birth of a different sort.) I once read a story about a group of people who were saying farewell to a loved one who had died and the imagery used in the telling of the story was that of putting the body on a boat and setting the boat off alone across the ocean. Family and friends were waving goodbye as the boat and the body crossed the wide ocean. Naturally, there were tears and grief expressed as they shoved the boat away from the shore. The people waved goodbye and said, " We will surely miss her but there she goes…" And then as the story continued, the writer placed a group of people on another shore, far, far away. Another group of people were waiting expectantly, and they saw boat with the body lying in it arriving on their shore and they were joyous and laughing and waving, and saying, "here she comes." The story touched me with its imagery and message.


Sunday , 1 October 2017 11 am
Elizabeth Braun and
Katherine Farris
"The Four Agreements"
An agreement is a belief that we accept as true. Who we are as human being is determined by our belief system. It is the combination of all the things we accept as true—our agreements—that define us. Elizabeth and Katherine will share with you the ideas of Don Miguel Ruiz on how to change our agreements in order to create change in our lives.
Sisters Elizabeth Braun and Katherine Farris have been Unitarian Universalists since 2008 and Lay Ministers for Worship at the Unitarian Universalist Church of Catawba Valley since 2012.
Elizabeth is an associate professor of English at Catawba Valley Community College and is pursuing a doctoral degree in education at Gardner Webb University. Katherine is a family physician who specializes in women's reproductive health.

Sunday, 8 October 2017 11 am
Rev. Michael S.J. Carter

"Don't You Have Any Shame?"
Many, but not all, therapists treat shame as a pathology—an unhealthy low opinion of yourself that prevents you from being all that you can be. It's not difficult to understand this general reaction against shame, for the feeling that you don't look good in the eyes of others can be a powerful one. But shame is not something to be abolished, for there are two kinds of shame: there is toxic shame or the shame that's the opposite of self–esteem; and then there is the healthy shame that's the opposite of shamelessness. You see healthy shame lets us know our limits. It lets us know that we're not god. Using our President as an example, I want to explore the difference between a healthy sense of shame, and the toxic shame that if left unchecked produces sociopaths and extremely damaged individuals who present a clear and present danger to our society and way of life.
Sunday, 15 October 2017 11 am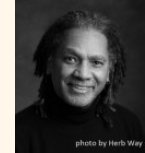 Michael S.J. Carter
"To Be Or Not To Be?"

When Shakespeare put these words into the mouth of Hamlet, this question about existence, Hamlet is asking what it means to live. He is asking whether or not people should even exist. Heavy stuff. In this soliloquy, he is contemplating suicide and he compares death to sleep which he thinks actually wouldn't be so bad. But then Hamlet begins to wonder if it's better to put up with the bad things one knows about life than to run off into death's "undiscovered country." Life is a mystery and so is death. But what is it that compels us, urges us, to desire to live, to keep going? Is this desire to be (or not to be), this desire to exist — is it sacred? I answer in the affirmative! Out of the primordial desire to exist, everything else comes. This sacred force is different from clinging, which is the source of attachment and frustration. Let's explore.





Sunday, 22 October 2017, 11 am



Rev. Michael S.J. Carter
"A Price Above Rubies"

With all that is going on in the world today it is easy to lose sight of the goodness and sweetness in our lives. This Sunday I want us to focus on one blessing that many of us have enjoy — that is the blessing and the gift of having a friend. The old adage is that a true friend is rare indeed. A friend who loves us at our worst as well at our best. It's been said that in order to have a friend we must learn how to be a friend. I personally know many people, I have many acquaintances, yet I have very few people I would label a friend, for friendships take time to cultivate. All love does. This is why they are precious. Exploring the ideas of the late Celtic poet and scholar, John O'Donohue, as well as the words of C. S. Lewis, Cokie Roberts, Oprah Winfrey, and Jesus of Nazareth, we will embrace a bit tighter the notion of friendship.
Proverbs 31: 10 tells us that a wife of good character is "a price above rubies." That may be true. But if one cannot find that wife or partner, a good friend will fit the bill as well.


Sunday, 22 October 2017, 11 am



Michele Skeele
"Reimagining The Good Death"

Here's a chance to to explore emerging cultural views on death and dying, including such phenomena as midwives or doulas for the dying, the revival of home funerals, and more sustainable approaches to burial. Music will be offered from the tradition of Threshold Choir, people who sing quietly in small groups at the bedsides of those nearing the end of life. Nancy Gavin and Ginny Moreland are the Sunday Service Associates.
Michele began her journey in Death Care in 2004 as a Therapeutic Music Practitioner with training through the Music for Healing and Transition Program (MHTP). She trained in End of Life care and as a Home Funeral Guide with the Center for End of Life Transitions (CEOLT), a service project of the Anattasati Buddhist Sangha in Asheville, NC, and assists area families with body care and disposition. Michele is currently pursuing a professional certification as an End of Life Doula through the University of Vermont. She is on the board of the WNC chapter of the Funeral Consumers Alliance, a national advocacy organization and teaches workshops on "Creative Deathing". Michele is passionate about bringing death back into the circle of life.




Sunday, November 5, 2017 11 am
Rev. Michael S. J. Carter
"Pauli Murray: A Life"

This morning I want to present another biographical sermon which many of you know that I like to do on occasion. This morning I would like to introduce to you a great American and an even greater human being. She also hails from my hometown of Baltimore, Md. Her name is Anna Pauline "Pauli" Murray. The sun rose on her life was November 20th, 1910, sunset July 1, 1985. In between those dates, in those 74 years of life, Pauli Murray was an American Civil Rights Activist, a Women's Rights Activist, a lawyer, an author, and the first woman of color to become ordained as an Episcopal Priest. She was friends with the likes of Langston Hughes, Eleanor Roosevelt, Betty Friedan, Thurgood Marshall, and many others. Ms. Murray, was a passionate advocate for women's rights. Pauli Murray also identified as a man.


Children's Religious Education (RE) has had a successful beginning and plans to continue in the same manner. The preschool class is learning about the 7 Guiding Principles in a color-coded fashion. The elementary class "traveled" to Japan to learn about Shinto practices and also will visit Israel and Ireland this month. The teens got their jam on listening to and discussing music about bullying.
Classes are comprised of a small number of young people who are dedicated to learning how to put their faith into words as well as action in their everyday lives. These delightfully independent children have a charming outlook and are a joy to know. I hope you will take a moment to ask them about their day.
Our 10th annual
BOO! at the UU
Halloween party is coming up on the 27th @
6pm
. This will start with a potluck of spooky fare (or at least spookily named) and continue with games, crafts, and trick or treating! This event is open to all and I hope to see many of you there in your Halloween duds.
Beata Ball
Director of Lifespan Religious Education
September 2017 Board of Trustees Report

Our volunteer Treasurer, Lee Reading cautioned that we only have two months of information for the current fiscal year. Total income for the two months is ahead of budget which is very positive. Our checking account has approximately $39,000 in it. It includes the building reserve fund of $6,400 and memorial donations of nearly $10,000. Our seperate rainy day savings account has $60,000 in it. Overall, we are very liquid and cash positive.
Carol Sheeler and Scott Conklin have conferred about adding additional seating in the Sanctuary. The Board approved the purchase of 20 new chairs.
David Wells previously sent out information about an upcoming conference in the Raleigh area for small congregations. David agreed to check around to see who has an interest in attending.
Bob Falanga reported that UUCA is a full sanctuary church, meaning that they are ready to house a person who is under threat of deportation. The Board approved to have UUCSV make a public declaration of support for UUCA and the Sanctuary Church Movement. The Board approved for our Social Action Committee to have pre-authorization to raise funds from the congregation should funds be needed to assist the Asheville UU if they do take someone in for Sanctuary.
Michael Carter and David Wells will be planning the agenda for the retreat for the new Board. Membership growth will be a major topic.
David sat down with Michael and created a list of possible volunteers for a Building and Grounds Committee. He expressed gratitude for the volunteers and indicated that everybody he called agreed to serve on the committee in an ad hoc capacity for now.
Lee Reading presented four quotes for the cost of installation of a new roof and gutters for the church. The Board approved to hire Quantum to do the work at a bid a $15,191.
Jim Carillon found the building unlocked on Saturday morning, Sept. 16th and the keys are missing. Carol suggested that keys should be returned immediately to the lockbox when anyone unlocks the building.
Meeting adjourned.
Carolyn Shorkey

Life is continuous for energy cannot be destroyed but only transformed. This is a difficult concept to grasp for many but nevertheless it remains true. Perhaps this can give the anxious human mind a bit of comfort. The rains we had this past Spring and Summer will hopefully provide a vibrant colorful Fall. It can also remind us of the beauty that lurks all around us if we would just look deeper, for it matters not what we look at but what we see. And yet as I write this column on September 15, 2017, we are between two seasons. Summer is gone and Autumn is not quite here yet.


As Max Coots writes about the seasons, he says:





"Autumn comes in mingled moods, and might not come at all , if we had anything to say of it. It seems at times a season of regret, as growing old can seem to those who see but half the truth. For all the consolation color is to us; the maple's oranges and rust, the elm tree's yellow-gold, the sumac's red; we do sometimes regret those last leaves do!"





One thing in life is always constant and that is change. Life goes on. Life abides. October is my favorite color.



Michael

Used Books Galore -- The annual used book sale at the Unitarian Universalist Congregation of Asheville, featuring thousands of good-condition books in almost every category, will take place on

October 27-28

,

9am-4pm

, at 1 Edwin Place, Asheville. For more information, call 828-254-6001.

For October, the UUCSV Choir will perform on the 22nd. We will rehearse on October 15th at 12:15 after the service, the following Wednesday the 18th at 7 PM, and then at 10 AM on October 22nd, the day of performance. Please come and sing with us! Linda Metzner, choir director

October's Friday Fling, a fun party for grown-ups, usually every third Friday of the month, will be held on 20 October at the UUCSV church. Red and white refreshments will be provided; please bring a potluck dish to share. First movie choice: The Squid and the Whale (2005; Jeff Daniels, Laura Limney, Jesse Eisenberg, Owen Kline; an intimate look at a family coming apart at the seams in 1980s Brooklyn). Second movie choice: Paterson (2017: Adam Driver, Golshifteh Farahani; a week in the life of a Paterson, New Jersey, bus driver (and poet) and his dreamer wife). A possible third choice: Brazil (1985; Monty Python's Terry Gilliam, director; Jonathan Pryce, Robert De Niro, Katherine Helmond, Michael Palin; hilarious satire of 1984 that will completely neutralize any negative thoughts produced by that dark film in September). Potluck begins at 6:30. For further information call Norm Kowal (458-4537).

The Psi group will meet on

Tuesday Oct 23 at 1:30 pm

at UU to learn about and work with numerology.
"Since the dawn of human history, numbers have been a source of information and understanding about people and the world around them. Numerology - the science of divining information about life through numbers - has been around for at least 2300 years. That's when Pythagoras, a Greek mathematician in the 6th century B.C.E., created the Pythagorean Number System. He was the first person to realize that numbers are the very foundation of the universe - something modern physicists take for granted." (Quotation from "Glynis Has Your Number" by Glynis McCants.)If you would like more information or have questions, contact Lois Heintz at 357-5152.

The Women's Group will meet at
1:00 pm
on
Friday Oct 13
at the Lynx Condo club house to discuss our culture's approach to death and dying. Does our obsession with youth and looking young make dealing with the final stages of life more challenging?
The year-end report for the Social Action Committee was published in the August 18 Current. It included the full details on all donations and expenditures issued during the 2016-2017 year. Contact Ginny or Tricia if you missed it and need a new copy.

Board of Trustees:

Kathryn Coyle
Susan Culler, Vice-Pres.
Bob Falanga
Frank Pizzardi


Pam Sain




Carol Sheeler




David Wells, President



Minister,
Rev. Michael Carter,
ex-officio, non-voting
Board Member

Treasurer:
Lee Reading

The deadline for the October Newsletter is Septemner 25th.
Please submit items to

this

address. The best format is simply in the body of an email.


Thanks,


Ginny and Jackie

Elizabeth Turvaville:
Elizabeth has just moved to Black Mountain with her family; husband Stephen and their two children Isaac 5 years old and Michael age 7 months. The family has two pets, Muggo age 11 and Susie age 6. Elizabeth grew-up in Denver and has lived in Houston and Memphis. She has her BFA from Memphis College of Art and is a self-employed decorative tile installer. Her special interests are pottery, hiking, camping, movies and lots more. Volunteer activities include building maintenance, child care, teaching, gardening and cooking. UUCSV is the first Unitarian Universalist Church she has joined. She "wants to help the community as much as possible". We welcome her to our congregation.

Larry Pearlman:
New member Larry Pearlman is a recent resident of Black Mountain. He grew up in New Jersey, lived in Phoenix, AZ for 30 years and has lived in Michigan, Colorado, California, Indiana, Georgia, Costa Rica, Australia, Ghana, and S. Africa. He has a B.S. in electrical engineering from Rutgers University. Larry has been a salesman, sales manager, sales trainer, author and public speaker. His interests are golf, games, reading, hiking, drumming, square dancing, and theatre. Volunteer activities have included three Susan G. Kohen 60 mile walks, helping in Mississippi after Katrina, 26 months in the Peace Corps and working with Habitat for Humanity.
He served as the Arizona Minister for Emissaries of Divine Light for 20 years and have facilitated many classes dealing with spiritual expression He has co-facilitated Costa Rica Retreats for 5 years and will do again in 2018. He is a Course in Miracles student.
His first UU membership was in the UUCWC in Washington Crossing, NJ. We welcome Larry to our congregation.

Sandra Abromitis:
Sandra lives in Swannanoa with her husband, Bill and two yorkies, Bailey and Bella. She has one adult daughter, Jodi and one granddaughter. Sandra grew up in Bowling Green, Ohio and has lived in Houston, TX, and San Francisco, CA. Her educational degree is a BA in accounting and she has worked as a Systems Analyst.
Her volunteer activities include Children First/advocacy, BMSV Trust Board, LWV Chair, AAUW Board, Democratic Women Board, Verner Children Center Board, YWCA Advocacy Board and Women for Women Board. Sandra's interests and hobbies include gardening, cooking, reading and movies. She is interested in any form of religious studies and loves history and historical novels. She has been involved in both the UU Church in Asheville as well as in the UUCSV. We welcome Sandra as a member.