SUNDAY, January 24th: 6:00-9:00PM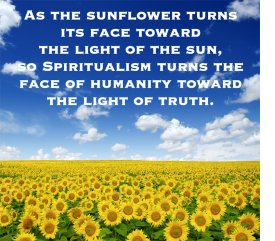 The Spiritualist Church of New York City is happy to announce the upcoming fund-raising Healing & Psychic Fair!
Our psychic-mediums will be happy to answer any questions on your mind.
Let our skilled readers tap into your future: career, children, finances, family, relationship, or any aspects of life in question.
We also have an astrologer and tarot readers to offer guidance using different kinds of tools. Come find out what the future holds in store for you! Validate that you are moving onward and upward, or recognize that you may need to tend to aspects in your life currently in need of attention; it all benefits you.
Our gifted certified Energy Healers will also provide one-on-one healing sessions infused with love and light. Effective on both physical and emotional issues. Keep in mind that blocks can be removed
during a healing session to enable you to manifest your dreams!
For your astrology reading, please let the astrologer know when, where and if possible, at what time you were born. For psychic/mediumistic readings, you may want to bring a photo of or an item that belonged solely to the person you wish to connect with, or send the healing to. Bring a list of questions you have regarding an issue or concern you have.
Above all else, have an open mind and prepare to receive the message. No appointment is necessary; just visit us with questions
and an open mind!
PRESENT THIS NEWSLETTER AT THE FRONT DESK
AND RECEIVE $5 OFF YOUR READING OR HEALING!
Print and bring or present on your mobile device!
One $5 discount per person. No discount available for the Spirit Message Circle
WE HAVE A SPECIAL PACKAGE FOR YOU!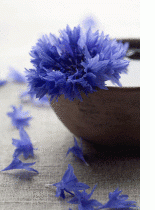 Reading Hopping Package:
Purchase
2 Reading tickets, and receive one free 20-minutes Energy Healing session ($25 value)!
Enjoy two separate readings and one Energy Healing session. You may also choose one continuous 40-minutes reading from a reader of your choice in lieu of two separate readings. All sessions must be used by the same person.
SPIRIT MESSAGE CIRCLE: 7:30-8:45PM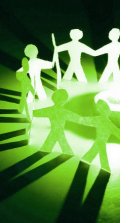 To close this special evening, our certified conductors will lead a Spirit Message Circle. Capturing all of the wonderful energy that has been built up throughout the evening and tapping into spirit messages created by a clear pathway into the Spirit World while in our protected message circle.
The fee is $20 a person, and the circle will begin promptly at 7:30 PM. We have a limited number of seats available, so please purchase a ticket at the front desk ahead of time to reserve your seat. No discounts or vouchers will be accepted for the message circle.
The circle is closed to Children under age 14. Teens 14-18 must be accompanied by a parent. All attendees must be present and seated at the beginning of the circle, so please arrive on time.
For more detailed information regarding our Spirit Message Circle and rules, please visit our website "message circle" page by clicking

HERE
HOW TO GET THE MOST OUT OF YOUR READING
T

ry to put your mind at ease and relax before you seek a medium's help. It creates a better atmosphere for the reading and makes it easier for spirit to make contact.
Let the medium proceed in his or her own manner. Don't expect your most pressing problems to be discussed at once.
Spirit provides evidence of identity in many different ways. It may be by name, description, relationships, incidents, etc. Be willing to verify such evidential information so the medium can proceed to any message that is to be given.
Let the medium know when they are correct. Don't attempt to confuse them. Be fair.
Arguing or wanting things done your way makes it difficult for the medium to function effectively and may lead to failure.
Something may make more sense by the end of the reading, or understanding of the message may come at a later time-after you have had a chance to think about it. So don't be quick to say "no" to what is given by the medium.
The true success of a reading is not always measured by prophecy but by the guidance it provides. Prediction is possible, but you have the power to change coming events.
A good reading should explain the philosophy of harmonious living. Mediumship is not fortune telling.
If you wish to ask a question, or questions, meditate on them in advance of the meeting. Give spirit ample time to get an answer. No spirit claims to have an answer on the spur of the moment. After all, you are communicating with people.
Don't try to prolong a reading. The medium realizes when the forces are gone. You are always welcome to come again.
Source: National Spiritualist Association of Churches
DATE & TIME:
PLEASE NOTE:
Ticket sales will begin at 5:20pm. Tickets can be purchased only at the front desk on the day of the event.
Spiritualist Church of NYC
(between Park & Lexington Avenues) New York, NY
Reading Hopping for 1 person. Receive either one consecutive 40-min. reading from one reader, or receive 2 separate 20-min. readings from 2 different readers, and receive one free energy healing! ($25 value)
$80 per package
7:30 - 8:45pm
We have a limited number of seats available for the Spirit Message Circle. Please purchase your ticket ahead of time at the front desk to secure your seat.

WE ACCEPT ALL MAJOR CREDIT CARDS!
SERVICE LOCATION
Our services are held at the historic New York New Church, a Swedenborgian church in Murray Hill, located at 114 East 35th Street, between Lexington and Park Avenue in Manhattan.
PHONE/VOICEMAIL:
MAILING ADDRESS: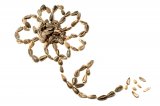 Disclaimer: Energy Healing is not intended to replace conventional medical / psychological treatment, diagnosis, or medication. If you have any concerns regarding your health, please consult a relevant health care professional.