Follow our craft beer adventures...
- Check out Brewtopia's Redesigned Website!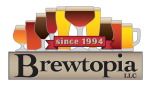 Owen has revamped his Brewtopia craft beer website. Started in 1994, the website is one of the longest-running online beer resources in the world. The new site includes archived links to past articles and a search option to locate specific beer features. Click here or on the image above to view the site.
- Brewtopia UK Beer Trip - My Top Ten Moments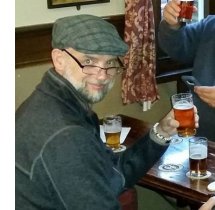 By Rick Fifer

Back in the late 1980s a co-worker exposed me to the world of beer beyond the American lagers that dominated the market at that time. A committed Coors Light drinker at the time, I still remember "discovering" Bass and Guinness - beers that are relatively mundane given the availability of flavors now, but at the time made me feel adventurous and even slightly reckless.

So began my love of ales from all areas of the UK, which eventually led to an almost twenty-year hobby of brewing my own beer. That hobby, and Owen Ogletree's dedication to educating American beer drinkers on the merits of real (cask) ale through events like the Classic City Brew Fest and Atlanta Cask Ale Tasting led to a fondness for real ale – beer that is naturally conditioned in a cask and served at cellar temperature. Contrary to popular American folklore, these beers are not served warm or at room temperature – not unless that room is a cellar and kept around 55F!

My tastes have evolved over the past 30 years. I'm not sure if my palate has changed or it's just the unavoidable consequence of exploring all the IPAs, imperial stouts, sours, and barrel-aged everything-come-lately that shifted my focus away from British ales. But I've not forgotten the beers that grabbed the attention of my taste buds so long ago. So, when the opportunity to join other beer aficionados on a week-long pub and brewery crawl across London and Northern England came along, I jumped all over it! It was truly a "bucket list" trip for me and it did not disappoint!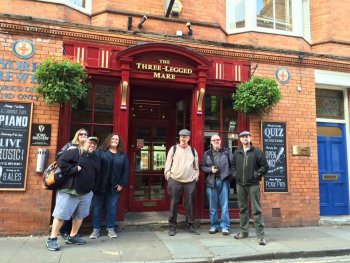 But enough of me. Owen asked me to give him my top ten list from the trip. When I quickly agreed, I had no clue how hard the task would be! Do I limit my list to places we visited? We drank real ale in 42 different pubs, had private tours of six breweries, and spent several hours at a festival with a couple hundred different real ales! Can I include things that happened? Like when we walked into The Slip Inn in York and there was this old guy, like late 70-something, with his hair styled six inches up in the air like a geriatric Johnny Bravo, and Joe blurted out, "I like your hair!"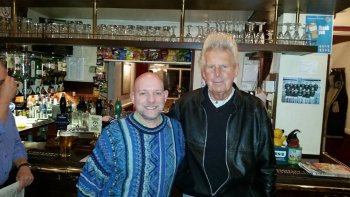 OK, on with the Top Ten list...

10. Ye Olde Mitre Tavern (London) – What I call a "snug pub." I loved this little tiny place tucked down an alley. It was established in 1546 and felt like it hadn't changed since.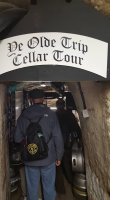 9. Ye Olde Trip to Jerusalem (Nottingham) – With the cellar and parts of the structure dating back to 1189 AD, Ye Olde Trip to Jerusalem is widely confirmed as the oldest inn in England. The cellar is carved into solid rock under the base of the Nottingham Castle walls. While the exterior signage had a somewhat touristy feel, once inside you felt like you were stepping back in time. It was humbling to drink beer in a pub that was built before our country was even "discovered."

8. Borough Market (London) – The Borough Market is a HUGE outdoor market with hundreds of vendors hawking everything from meat pies to liquorice. I think half of London was there for lunch! I could have spent hours eating my way around the market. With The Market Porter, The Rake, Barrowboy & Banker and Wheatsheaf pubs a block or two away, it would be easy to spend an entire day right there.

7. The Wellington (Sheffield) – This was another "snug pub" that felt like we were sitting in somebody's living room. Another patron's friendly dog came over to see if we had any treats but settled for some neck scratching.


6. The National Brewery Centre (Burton on Trent) – An actual museum of brewing history! Do we have anything like this in the states?

5. York Minster (York) – The only non-beer-related item on my list, the York Minster was built between the early 1100s and mid 1400s and was mind-bogglingly massive and beautiful at the same time. I still cannot comprehend how it was built without the aid of modern tools and construction equipment.

4. Sheffield & District Campaign for Real Ale 41st annual Steel City Beer & Cider Festival – Have you been to the Atlanta Cask Ale Tasting? Magnify that by about ten and you have real ale heaven! We even got to meet UK champion beer tickers Brian Moore and Dave Unpronounceable!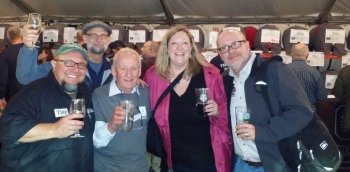 3. Marston's Brewery (Burton on Trent) – This was the largest brewery we visited and still uses the famed Burton Union fermentation system for their Pedigree brand beer. While the Burton Unions were not actively fermenting while we were there, it was still incredible to see.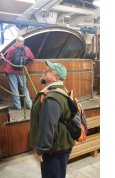 2. The Fat Cat (Sheffield) – This was the second pub of the week and the first of what I would come to call "snug pubs". It was tiny but in a cozy way with a beautiful garden area out back with additional seating. The original Kelham Island Brewery was located in the garden area in a building the size of a garden shed.

1. My renewed passion for British ales. The majority of the beers we drank were only 2.8% to 4.5% ABV. In fact it was rare to find one over 5%! Despite the lower alcohol, the beers were still full of flavor and complexity. I am guilty of getting caught up in the sour / imperial / barrel aged fad that has swept the American beer industry, but those of us on this trip are proof that American taste buds can appreciate the complex flavors of Bitters, Best Bitters, Goldens, Milds, Stouts and Porters, along with the earthy, herbal, floral flavors and aromas of a 3.5% English pale ale.

Our Brewtopia trip by the numbers:

• 6 days
• 5 cities
• 1 pork pie (there will never be another one)
• 1 real ale festival
• 1 brewing history museum
• 6 private brewery tours
• 42 pubs
• 184 different beers on my Untappd account on this trip. No, they weren't full pints, or even halves for that matter. (The true UK beer tickers would not approve.) We did a lot of sharing so that we could try as many beers as possible.
• 4000 beers on Kerri's Untappd account (obviously not all on this trip)
• 7 life-long friends (the most important number)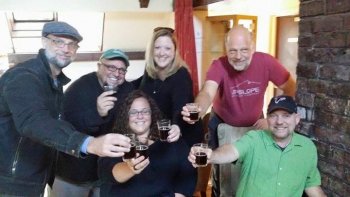 Editor's note: If this trip sounds like fun, why not come along on our epic and affordable Brewtopia Belgian beer trip in October of 2016? CLICK HERE for details and our sign-up form.
- Owen Attends Oskar Blues' Hop Selection

Get a whiff of the annual hop selection process at Oskar Blues Brewery in Brevard, NC by checking out Owen's video below. Participants commented on several hop varieties that are being considered for next year's Gubna recipe.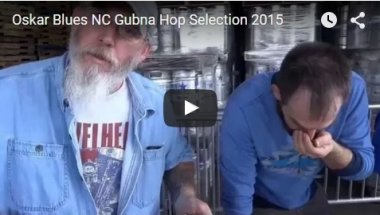 - Atlanta Cask Ale Tasting & Classic City Brew Fest tickets make superb holiday gifts!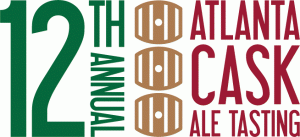 Saturday, January 23, 2016

5 Seasons Sandy Springs & Taco Mac Prado

Sample ~50 rare, one-off cask-conditioned real ales from the USA and UK. ACAT will be your one and only chance to taste many of these special brews!
Check the bottom of the ACAT website for the updated 2016 brewery list.
Take home a Monday Night Brewing souvenir glass.
Experience one of the Southeast's most highly regarded craft beer events. You must taste these casks to believe them!
Delectable food from 5 Seasons and Taco Mac will be on sale.
Tickets
to ACAT should be on every Atlanta-area beer lover's holiday gift list!
---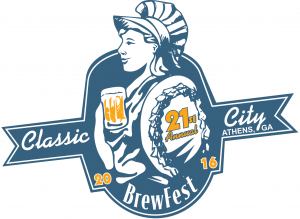 Athens, GA


Sunday, April 10, 2016





Georgia's longest-running and greatest craft beer festival returns to At

hens on Sunday, April 10. The

21st annual Classic City Brew

Fest will feature close to 30 unique cask ales, 400 amazing beers from around the world, and live music from The Big Smooth. Expect a ton of super-special, rare beers as well. There is no way you can miss this amazing event!



Plan ahead -

give tickets

as Christmas gifts for the beer lover in your life!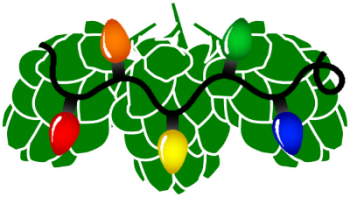 - Georgia Winter Beer Sampling

By Owen Ogletree

This winter's Terrapin Tiramisu-Hoo fuses the chocolate of Moo-Hoo with the coffee and dessert notes of tiramisu. Also be sure to score a bottle of Terrapin's limited, Georgia-only release of Richland Reserve - 2014 Hopzilla mellowed for 14 months in rum barrels from Georgia's Richland Distilling.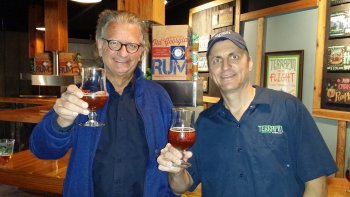 Richland Distilling's Erik Vonk and Terrapin's Spike Buckowski toast their Terrapin Richland Reserve Ale


Terrapin's luxurious W-n-B (Wake-n-Bake) coffee oatmeal imperial stout returns this winter and contains an appealing blend of Jittery Joe's coffee beans. Also explore the W-n-B Single Origin Series, where Terrapin employed a single varietal of coffee in each brew: Hawaii, Guatemala, Ethiopia and Papau New Guinea.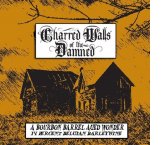 "Burnt Hickory is now making more beer than ever," owner Scott Hedeen explains. "A new Meheen six-head bottler lets us produce six-packs of Zeke and Cannon Dragger, along with four-packs of Big Shanty. Our Charred Walls of the Damned has also hit the shelves as a 13.5% bourbon barrel Belgian-style quad. Noggin Knocker, our imperial eggnog milk stout, will be out in December."


Grab some bottles of SweetWater's holiday favorite Festive Ale this winter. This perennial Atlanta winter dark ale boasts pleasant roasted and chocolate malt notes backed by elegant spices. Try a snifter alongside a plate of warm brie and crackers.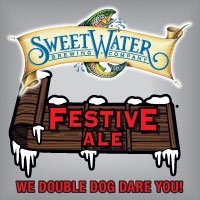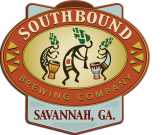 Southbound's Picture of Nectar comes in as a sumptuous double IPA with additions of nectarines and elderflower. The potent ale's citrus, piney character is enhanced by the fruity, herbal notes from the citrus and flowers. This is a wonderfully designed ale with an elegant balance. Hops include Magnum, Columbus, Simcoe, Centennial and Cascade.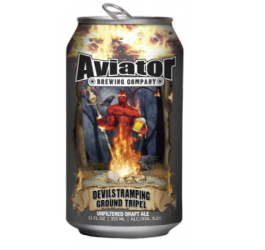 AVIATOR DEVILS TRAMPING GROUND TRIPEL
Available in 12oz cans, 50L kegs, and 1/6 bbl kegs.
9.2% ABV / SRM: 4 / IBUs: 31
BREWER'S NOTES:
This hearty tripel ale will grow hair in places you don't want. Our tripel is a golden colored ale with a fruity, spicy flavor that finishes a bit sweet. The Devil's Tripel possesses a light body from additions of candy sugar, and we add just the right amount of hops to balance out the sweetness.

12/05/2015 - ATLANTA STRONG BEER FEST at the Wrecking Bar brewpub. Even though tickets are sold out for the event, plan to visit the brewpub after the festival, as many of the remaining beers will still be on draft.
01/23/2016 - ATLANTA CASK ALE TASTING. Tickets are on sale NOW and make great holiday gifts.
04/10/2016 - CLASSIC CITY BREW FEST, Athens, Georgia. Get your TICKETS today for Christmas gifts.
- Like Brewtopia Events on Facebook & Follow on Twitter

CLICK HERE and hit the Brewtopia Events "like" button on Facebook to see live photos and news posts as we sip, quaff and sniff craft beer around the world.

Also follow Brewtopia Events on Twitter.
COMING UP...
.
Owen Ogletree, The Beer Wench and Ashton Smith head to the UK next week to check out breweries, pubs and cask ales in Manchester, Liverpool, Nottingham and Sheffield. We'll also post photos from Thornbridge Brewery's epic birthday celebration.
In early December, Owen travels to Prague to visit the classic beer halls and research new craft brews.