Subscribing to the IHR's Website

We invite practitioners to join our web site community with a listing of your holistic gifts and offerings for an investment of only $40 a year. With this investment y
ou will receive:
A listing on the web site for each modality or resource that you provide

A listing by the City that you practice in

Classes or events that you offer throughout the year can be posted

Your classes or events will be listed in this monthly newsletter
New Practitioners Added to IHR's Web Site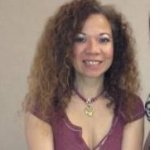 Jinggy Cigrand
MBA. Cedar Rapids Reiki Center: Reiki energy therapy (advanced Usui technique), Crystal energy healing, Feng Shui Consultancy, teaching classes on meditation, Reiki (all levels), Crystal healing, Hawaiian/ Tahittian and Spanish dances, cooking basic Oriental recipes, Ikebana (Japanese) art of floral arrangements, spirituality classes, diet and fitness development.
Cedar Rapids

, IA
319-409-5707
jinggy29@gmail.com
http://crreikicenter.tripod.com/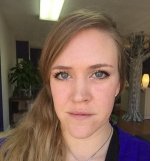 Alison Knight
DC and LMT. Transform Chiropractic Center for Healing Arts: Certified in Network Spinal Analysis: a gentle and effective form of chiropractic that releases stored tension and allows for more embodied body/mind/spirit connection. Massage; Aromatherapy with massage; Hot Stone massage: Cold Stone massage to reduce inflammation; Reflexology ; Yoga classes, hold workshops and rent our space to other holistic practitioners to hold classes.
Ames
, IA
515-598-2322(w)
515-708-7250
dralisonknight@me.com
www.TransformAmes.com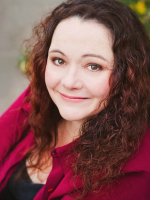 Stephany Hoffelt
BA HAS. Herbal Consultant and Educator with Bachelors Degree in Health Arts and Sciences from Goddard College in Plainfield, Vermont where she studied clinical herbalism and ethnobotany. Stephany offers individual herbal education consultations with the intention of helping individuals to develop lifestyle plans, which support the innate healing mechanisms of the human body. As an educator, she teaches at herb conferences around the country and offers local training programs. She also writes for several herbal publications including The Essential Herbal Magazine, Plant Healer Magazine and Natural Herbal Living Magazine.
Iowa City

, IA
319-512-2422
stephany@naturallysimple.org
http://www.naturallysimple.org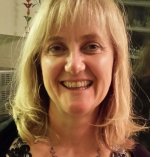 Shari
Stevens
A Healing Touch Massage & Reiki: Shari provides therapeutic massage, Hot Stone massage, Reiki Healing, Guided Imagery, Qi~ssage and Reiki classes, including the new class, Reiki for Writers. Shari is a licensed massage therapist, Reiki Master Teacher and a certified guided imagery therapist. She specializes in rehabilitation from injury and chronic pain. Online scheduling available on website, www.icmassage.net.
Iowa City

, IA
319-341-7144
icmassage@msn.com
www.icmassage.net
Iowa Holistic Resources is a website community for people looking for services

AND

for practitioners to list their services. Over 20,000 people have gone to the website looking for services.

The IHR web site provides a compilation of varied holistic approaches to wellness.
The web site is listed by: 86 cities at this time,

122 modalities, retreats and centers, and by monthly classes and events.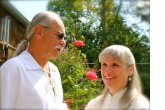 Cinda & Greg Morey
Certified Body Code and Certified Emotion Code Practitioner, Healing Touch Practitioners, Reiki Master/Teachers,
Ho'oponopono,

Ordained Ministers, Detoxification Footbath Treatments, Young Living Essential Oils Distributors, Nikken Wellness Consultants.
"Your web site has been great and I've received several good clients from it. Thanks again!
"Cinda does such a great job p

osting

my classes to her website and newsletter. She's able to take all the information I provide, place it into the proper categories and format, plus even offers links to separate flyers. I am very impressed with her "techie" abilities. Wonderful! And THANK YOU!!!!" Email and Web
"I joined the IA

Holistic network

in January, 2009 and in February I was contacted by someone who lives in Marshalltown for information for one of my services. We met for a series of classes and I feel confident that she is in a much better place in her spiritual life as well as in accepting her hectic personal and

business life

. Without the networking and good work of the Iowa Holistic association, this wonderful opportunity for growth for both the client and my work in the world, I would not be in the place I am today. Thanks Cinda and Greg for our efforts on behalf of the entire healing community! Namaste!
2015 Yearly Classes Listings

CLICK HERE TO VIEW UPCOMING CLASSES & EVENTS THROUGHOUT THE YEAR!
How To Send Classes to Put in Newsletter
If you have a subscription to the web site CLICK HERE to learn how to send classes for the web site and newsletter.

Iowa Holistic Resources FACEBOOK page

May 2015 Classes Throughout Iowa

Click on Class Title for Details










DATE




CLASS




CITY













May 1–2, 2015



Spirituality in the 21st Century—Evolutionary Consciousness: Somewhere to Begin


Hiawatha

, IA




May 1, 4, 7, 8, 11, 14, 15, 18, 21, 22, 28 & 29, 2015



Hatha Way Yoga at Prairiewoods


Hiawatha

, IA




May 2, 2015



Spring Retreat


Cedarfalls

, IA




May 2, 9, 16, 30, 2015



Energy Share


Cedar Rapids

, IA




May 3, 2015



Dances of Universal Peace


Des Moines

, IA




May 3, 2015



Full Moon Gong Bath


Des Moines

, IA




May 4, 2015



Day of Self Renewal at Prairiewoods


Hiawatha

, IA




May 4, 2015



Reiki Healing Energy Night


Cedar Falls

, IA




May 5, 12, 2015



Herbal Health: Women's Health Series 2015


Cedar Rapids

, IA




May 5, 12, 2015



Reiki Level 2, Parts 1 and 2


Cedar Rapids

, IA




May 5, 12, 19 & 26, 2015



Mid-day Sounds for the Soul Meditation


Des Moines

, IA




May 5, 19, 2015



Seeing IS Believing: Visio Divina at Prairiewoods


Hiawatha

, IA




May 6 & 20, 2015



Drumming for Healing at Prairiewoods


Hiawatha

, IA




May 6 & 27, 2015



Shamanic Share


Cedar Rapids

, IA




May 7, 9 & 10, 2015



Sound Healing Intro & Weekend Intensive with Internationally known Sound Healer


Des Moines

, IA




May 8, 2015



Vino van Gogh at Prairiewoods


Hiawatha

, IA




May 10, 2015



Community Drum Circle


Des Moines

, IA




May 11, 2015



Munay Ki: Earthkeeper's Rite


Cedar Rapids

, IA




May 12, 2015



Sacred Sound Group Chanting Circle


Des Moines

, IA




May 12 & 26, 2015



Lectionary-Based Faith Sharing at Prairiewoods


Hiawatha

, IA




May 13, 2015



An Evening of Meditation with Swami Kenananda


Cedar Falls

, IA




May 14, 2015



Metaphysical Crystal Group


Cedar Rapids

, IA




May 15-17, 2015



Healthy Living Retreat


Lake Rathbun

, IA




May 16, 2015



Reiki Share


Independence

, IA




May 16-17, 2015



Angelic Chakra Integration Workshop: Certified Practitioner


Marion

, IA




May 16-17, 2015



Reiki I and II


Des Moines

, IA




May 16 & 30, 2015



Reiki I and II Class


Cedar Falls

, IA




May 17, 2015



Eco-Swap at Prairiewoods


Hiawatha

, IA




May 17, 2015



New Moon Gong Bath


Des Moines

, IA




May 19, 2015



Herbal Community Group


Cedar Rapids

, IA




May 20, 2015



Intuition Development/Psychic Play


Cedar Rapids

, IA




May 20, 2015



Wednesday Women at Prairiewoods


Hiawatha

, IA




May 20, 2015



Dream Group at Prairiewoods


Hiawatha

, IA




May 20, 2015



Walking the Line: Memoirs on Oil, Land and People


Hiawatha

, IA




May 20 & 21, 2015



Big Pyramid Event


Des Moines

, IA




May 22, 2015



Energy Share


Cedar Rapids

, IA




May 26, 2015



Indigo Book Club


Cedar Rapids

, IA




May 27, 2015



Reiki Share


Cedar Falls

, IA




May 28, 2015



Explore Sound Healing Group


Des Moines

, IA




May 30, 2015



Women in Interfaith Dialogue at Prairiewoods


Hiawatha

, IA




May 30, 2015



Sweat Lodge (Inipi) Ceremony at Prairiewoods


Hiawatha

, IA




May 30, 2015



Yoga, Spiral Formation Meditation, Pyramid Energy, Sacred Sound and ET Contact


Iowa City

, IA




May 30, 2015



Your Intelligent Heart


Marion

, IA




May 31, 2015



Exploring Your Calling


Cedar Rapids

, IA




May 31, 2015



Creating with the Spirit & Nature at Prairiewoods


Hiawatha

, IA




May 31, 2015



Food • Faith • Climate: Connecting the Dots at Prairiewoods


Hiawatha

, IA