Subscribing to the IHR's Website

We invite practitioners to join our web site community with a listing of your holistic gifts and offerings for an investment of only $40 a year. With this investment y
ou will receive:
A listing on the web site for each modality or resource that you provide

A listing by the City that you practice in

Classes or events that you offer throughout the year can be posted

Your classes or events will be listed in this monthly newsletter
New Practitioners Added to IHR's Web Site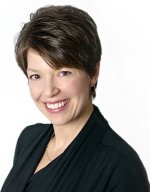 Mary McCarthy
Yoga instructor in the Des Moines area since 2000. Licensed Desire Map Facilitator through Danielle LaPorte. Certified Personal trainer and life coach specializing in working with people with chronic conditions or physical limitations. I enjoy helping people age well and empowering people to feel their best in their mind, body and spirit. My credentials include a Masters in Public Health, BS in Exercise Science, Certified Health & Fitness Instructor through ACSM, Certified Health Education Specialist, 200 hour Registered Yoga Teacher (RYT), and Intrinsic Coach.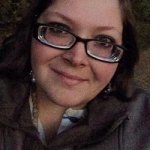 Amber Diehm Heuer
Spiritual and Intuitive Guide offering you a gentle and personalized connection to the Divine, judgment-free acceptance, assuring, encouraging, and uplifting messages, and a touch of healing energy to celebrate your path. Amber loves to connect you with your spirit guides (with a special affinity for animal spirit guides) and to help you live in peace, healing, love, joy, fulfillment, and fun! Psychic readings; "Goddess Gatherings" - a unique bonding experience with your favorite group of women; Coaching programs where you receive Divine support and guidance to help you reach your goals; Many other fun and unique personal and spiritual exploration and development programs.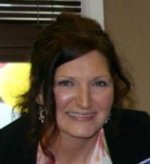 Jody Nus
Iowa
coordinator for the Institute of Spiritual Healing and Aromatherapy, facilitating the Certified Clinical Aromatherapy classes. Integrated healing: combining aromatherapy, herbal and energy medicine, crystals, and chakra alignment for humans and animal companions. Reiki II certified.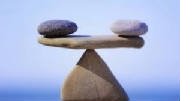 Holistic Therapies
Committed to providing safe, affordable classes, groups, and community events that promote holistic practices. The holistic practitioners that hold space with us are gifted light workers and healers who offer a variety of services to address mental, physical, emotional and spiritual healing. Services: Holy Fire Usui and Karuna Reiki, Shamanic Healing, Munay Ki, Healing Touch/Spiritual Ministry, Reflexology, Massage, Spiritual Counseling/Healing, Chakra Alignment, Psychotherapy, Integrative Therapy, Animal Reiki/Communication, Life Coaching, Intuitive Art, Meditation, Mindfulness, Yoga, Light Language, Aura Photography, Essential Oils/Aromatherapy, Herbal Classes/Consults, Dream Interpretation, Tarot/Oracle Angel Card Clairvoyant Readings, House Blessings, Ordained Ministers, Doula, Placenta Encapsulation, Waxing, Bodywraps, Airbrush Tanning, Ionic Foot Bath.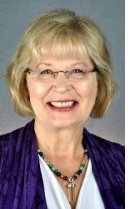 Susan Radke
Serving Central Iowa, Susan is a Certified Feng Shui Practitioner with a B.A. in Social Work, University of Iowa, and M.S. from Iowa State University. "When the chi is harmonious everywhere, peace and harmony bless us all." (HHG Lin Yun) Enhance energy and harmony in your life! Susan provides Residential and Business Consultations on site, via email, or Skype, Customized Workshops, Electromagnetic field (EMF) testing for your health, Space Clearing and Blessing Ceremonies.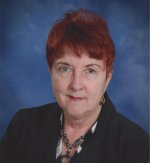 Linda Dietz
Finding your SOUL PURPOSE for being on the planet is one of my specialties. I work with Scientific Hand Analysis, Intuitive Soulcard Consulting, Hypnosis (consulting and stage hypnosis) and Spiritual Sounding. Sound aka Vibrational Healing assists others to more fully "live" joyously. I use my voice directly to effect energetic and physical balance, harmony and change on all levels. Also utilize drums, rattles, tuning forks, bells and metal singing bowls when needed. I offer a unique blend of services not readily found in the mid-west and am at your service as a healer or entertainer for events, groups, or personally. Bless and Light!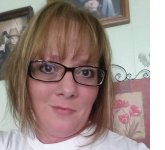 Deena Jantz
Therapeutics Holistic Health & Wellness Clinic. R.N., L.M.T., C.C.P., C.H.L.C. Holistic Nursing, Integrated Massage Therapy, Cupping Therapy, Thai Yoga Massage, Hot Herbal Compress Massage, Fijian Barefoot Massage, Guided Meditation, Holistic Life Coaching, Smoking Cessation, Homebound Wellness Visits.
Iowa Holistic Resources is a website community for people looking for services

AND

for practitioners to list their services. Over 20,000 people have gone to the website looking for services.

The IHR web site provides a compilation of varied holistic approaches to wellness.
The web site is listed by: 86 cities at this time,

122 modalities, retreats and centers, and by monthly classes and events.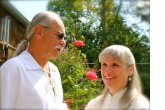 Cinda & Greg Morey
Certified Body Code and Certified Emotion Code Practitioner, Healing Touch Practitioners, Reiki Master/Teachers,
Ho'oponopono,

Ordained Ministers, Detoxification Footbath Treatments, Young Living Essential Oils Distributors, Nikken Wellness Consultants.
"Your web site has been great and I've received several good clients from it. Thanks again!
"Cinda does such a great job p

osting

my classes to her website and newsletter. She's able to take all the information I provide, place it into the proper categories and format, plus even offers links to separate flyers. I am very impressed with her "techie" abilities. Wonderful! And THANK YOU!!!!" Email and Web
"I joined the IA

Holistic network

in January, 2009 and in February I was contacted by someone who lives in Marshalltown for information for one of my services. We met for a series of classes and I feel confident that she is in a much better place in her spiritual life as well as in accepting her hectic personal and

business life

. Without the networking and good work of the Iowa Holistic association, this wonderful opportunity for growth for both the client and my work in the world, I would not be in the place I am today. Thanks Cinda and Greg for our efforts on behalf of the entire healing community! Namaste!
2015 Yearly Classes Listings

CLICK HERE TO VIEW UPCOMING CLASSES & EVENTS THROUGHOUT THE YEAR!
How To Send Classes to Put in Newsletter
If you have a subscription to the web site
CLICK HERE
to learn how to send
classes
for the web site and newsletter.
Iowa Holistic Resources FACEBOOK page

April 2015 Classes Throughout Iowa

| | | |
| --- | --- | --- |
| Click on Class Title for Details | | |
| | | |
| | | |
| | | |
| | | |
| | | |
| | | |
| | | |
| April 2, 3, 6, 9, 10, 13, 16, 17, 20, 23, 24, 27 & 30, 2015 | Hatha Way Yoga | |
| | | |
| | | |
| | | |
| | | |
| | | |
| | | |
| | | |
| April 6, 13, 20, 27, 2015 | | |
| | | |
| April 7, 14, 21, 28, 2015 | | |
| April 7, 14, 21, 28, 2015 | | |
| April 7, 14, 21, 28, 2015 | | |
| | | |
| | | |
| | | |
| | | |
| | | |
| | | |
| | | |
| April 10-12, May 1-3, June 5-7, July 10-12, July 31-August 2, September 11-13, 2015 | | |
| | | |
| | | |
| | | |
| | | |
| | | |
| | | |
| | | |
| | | |
| | | |
| | | |
| | | |
| | | |
| | | |
| | | |
| | | |
| | | |
| | | |
| | | |
| | | |
| | | |
| | | |
| | | |
| | | |
| | | |
| | | |
| | | |
| | | |
| | | |
| | | |
| | | |
| | | |
| | | |
| | | |
| | | |
| | | |
| | | |
| | | |
| | | |
| | | |
| | Reclaim Your Feminine Power | |
| | | |
| | | |
| | | |
| | | |
| | | |
| | | |
| | | |
| | | |